The title is a bit of a misnomer really, as it isn't my second time dining at Chin Lee (more like the 5th time) but I've only bothered to bring my camera there twice (hence Part II). Nonetheless, we had dinner at this familiar Teochew restaurant @ Bedok one Sunday evening.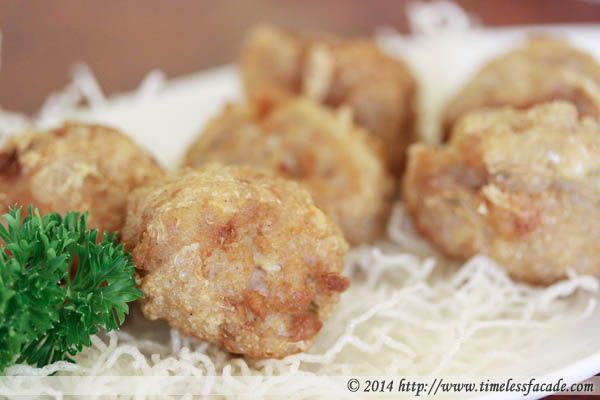 Homemade Teochew Prawn Ball
The heh zhor was pretty nice; Deep fried till crisp on the outside with nice crunchy bits on the inside (probably from the chestnut) sans the excessive fat meat. Accompanied with a mildly sweet plum sauce.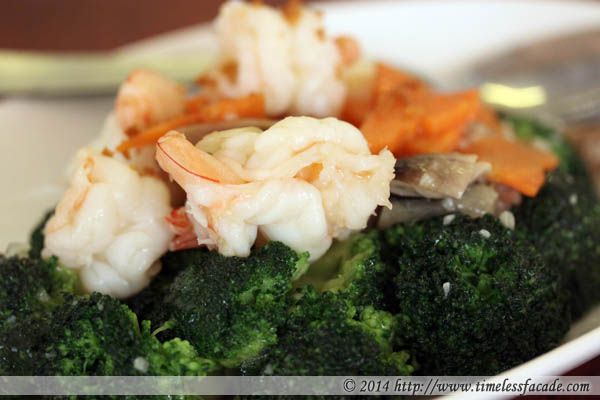 Stir Fried Broccoli with Prawns
Competently executed, the broccoli wasn't overcooked and sported a nice garlicky stir fry whilst the prawns were reasonably sized and crunchy.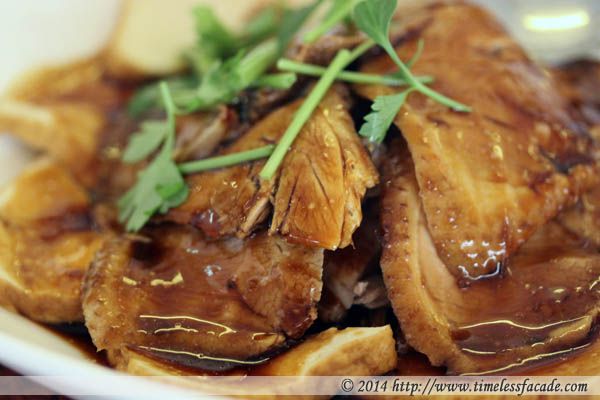 Teochew Braised Duck
Thickly sliced and trickling with runny but flavourful gravy, the braised duck was tender with a nice roughness to it and flavourful. Served on a bed of sliced, relatively silky beancurd. Nice!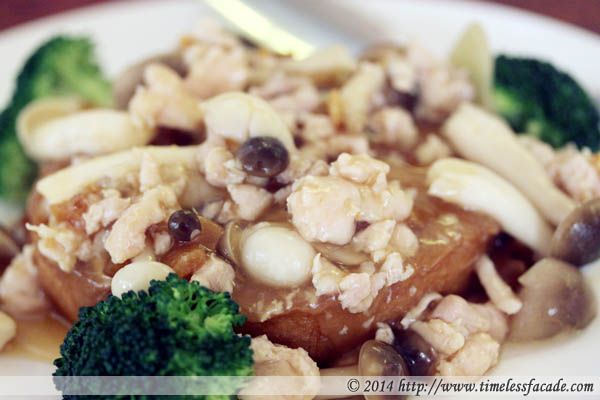 Beancurd with Shimeiji Mushroom
Smooth, savoury beancurd topped with minced pork and Shimeiji mushrooms. What's not to like? I could just have this with rice!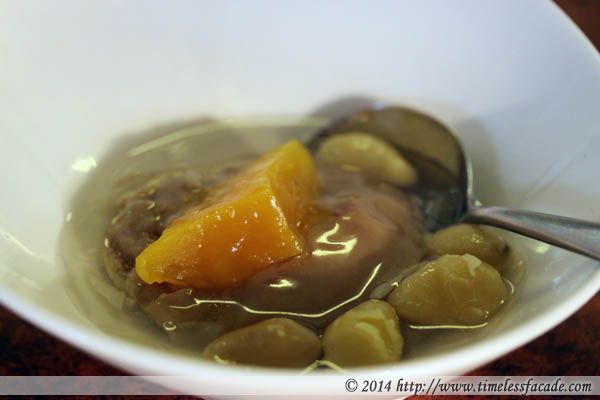 Teochew Yam Paste with Pumpkin
Ending off our satisfying meal was the orh nee, which I make it a point to order at every Teochew restaurant, regardless of how stuffed I may be. And Chin Lee's rendition is still one of the best in my humble opinion. Wonderfully smooth and fragrant without coming across as cloyingly sweet even though it seemed to be sitting in a pool of syrup. I had seconds, naturally.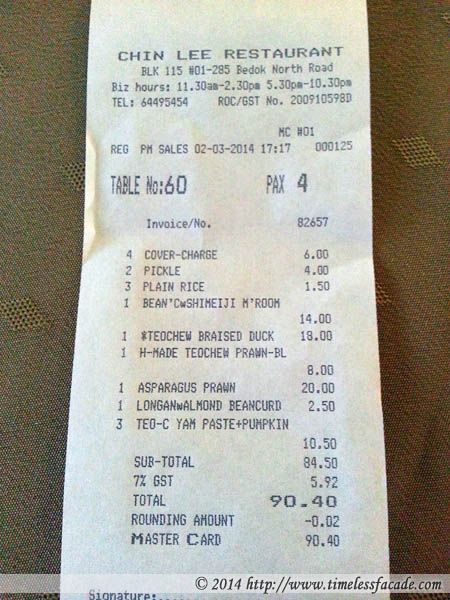 Bill
Prices seem to have crept up a little but still remain relatively reasonable at about $90 for 4pax. Food quality is definitely a few notches above average and service is decent, considering the amount of part timers they hire. Reservations are highly recommended unless you don't mind dining early (530pm).


Final Verdict:
Ambience: 6/10
Service: 6.5/10
Food: 7.5/10
Value for money: 7/10

Overall: 6.75/10

Address: Blk 115 Bedok North Road #01-285

Contact: 6449 5454

Opening Hours:

Mon-Fri:
Lunch: 11.30am - 2.30pm
Dinner: 6.00pm - 10.30pm

Sat, Sun & PH:
Lunch: 11.30am - 2.30pm
Dinner: 5.30pm - 10.30pm