It was a Saturday afternoon and we wanted some lunch. Pepper Steakhouse seemed to offer a rather decent lunch proposal on a weekend so we settled for it.


Interior
Located at a corner of Great World City, Pepper Steakhouse sported a sombre interior with dark leather bound seats and wooden tables. The place was empty when we walked in but started filling up when the clock struck noon.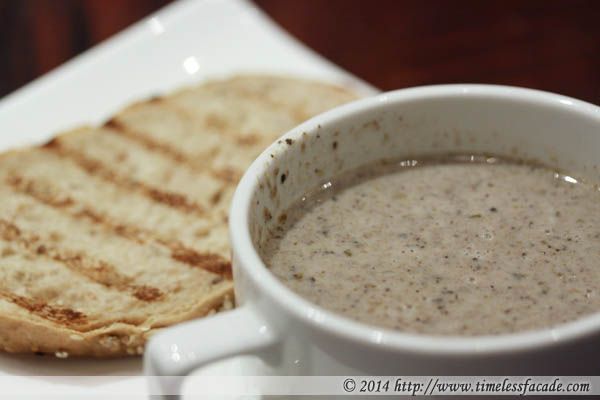 Soup of The Day
A tad runny but at least the mushroom taste was still apparent. The accompanying slice of toast was bland and the grill marks were apparently just for show.


Pork Loin
The pork loin honestly looked gorgeous but the old adage holds true; Appearances can be deceiving. Spotting a weirdly soft texture (I had expected something tougher with more bite), the pork was topped with a layer of mushroom and melted cheese. All were bland and could do with a little more salt or flavour.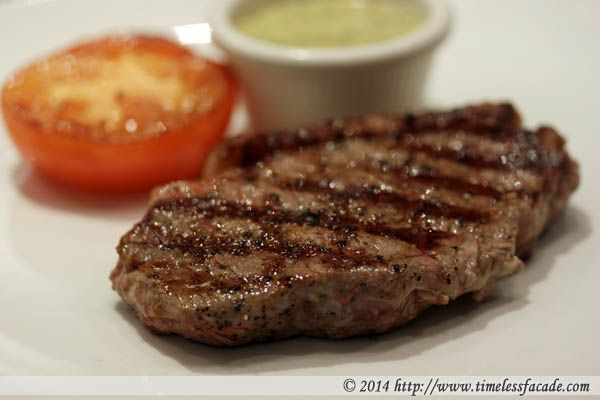 Sirloin
Done medium as per my request, the sirloin was a tad too salty for my liking and a tad soft as well. Having said that, the sweetness of the meat was sufficiently evident and all in all, a pretty decent piece of steak.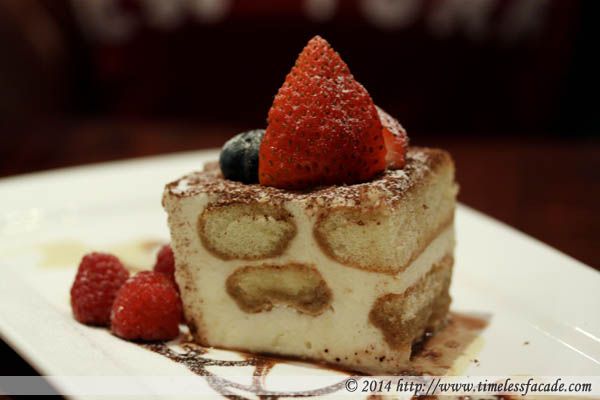 Tiramisu
The tiramisu's sponge to mascarpone ratio was largely skewed in favour of the mascarpone and a teetotaler's version at that. The coffee taste was apparent but the mascarpone wasn't rich enough. Still a decent eat.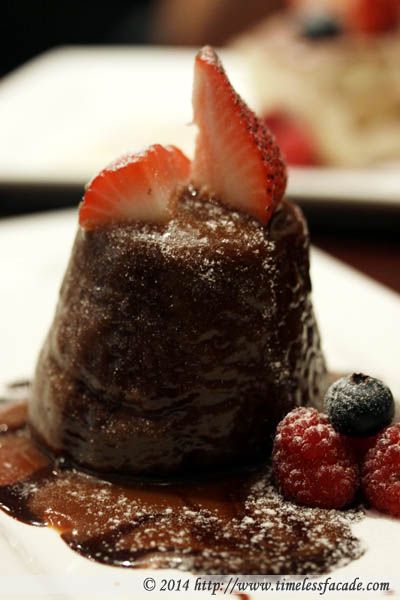 Sticky Date Pudding
Not many places serve sticky date pudding so I usually make it a point to order one if I spot it on the menu. Topped with chocolate sauce, Pepper's rendition of this classic English dessert was palatable at best; The pudding wasn't spongy enough while coming across as a little too dry and dense and lacking the oomph factor. Maybe a scoop of ice cream would have done it good.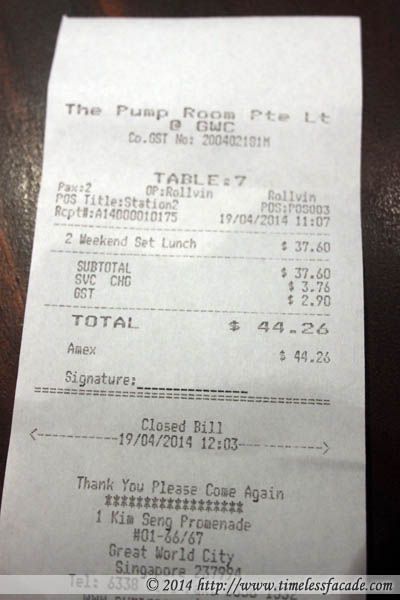 Bill
Weekend lunch was relatively cheap for the quantity and variety of food, at about $22/head. However quality of food hovered around the average mark though service was acceptable. I don't suppose I will be back again but I guess it might be a cheaper alternative amongst the higher end options at Great World City.


Final Verdict:
Ambience: 6.5/10
Service: 6.5/10
Food: 6/10
Value for money: 6/10

Overall: 6.25/10

Address: Great World City, #01-66/67

Contact: 6440 7071

Opening Hours:

Monday - Friday: 10am - 10:30pm
Saturday & Sunday: 9am - 10:30pm

Website: http://www.peppersteak.com.sg/