Dropped by Lee Kui for lunch with the family for some Teochew grub to celebrate Mother's day. My
last visit a few years back
was pretty decent, albeit expensive so the restaurant never really featured in my return list. But as fate would have it, there we were, on a sunny Sunday afternoon.
Interior
Nothing seems to have changed in the few years, with the decor still retaining its 70s/80s nostalgia. Let's not forget the steel frame chairs with the red cushions.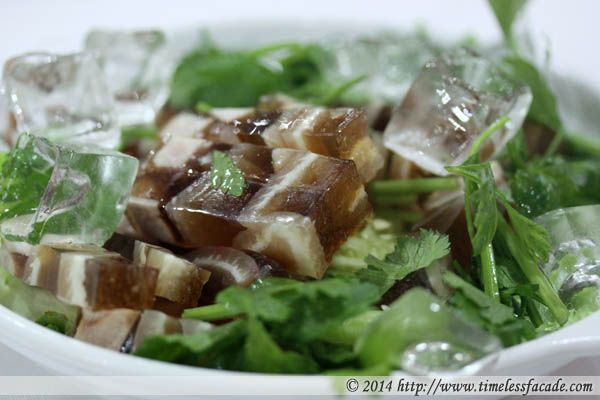 Pork Leg Aspic
The 猪腿冻 was served chilled amidst a plate of ice, coming across as nicely gelatin and mildly salty. Only small issue was that the pork was a tad too cooked.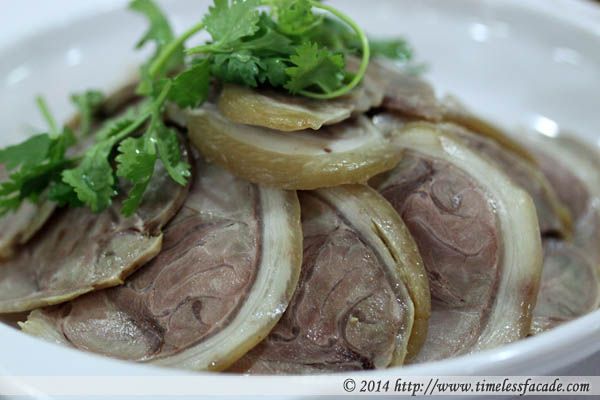 Sliced Pork Feet
I'm honestly not a big fan of pork feet (分蹄) because of the wine they use but the meat was really lean though.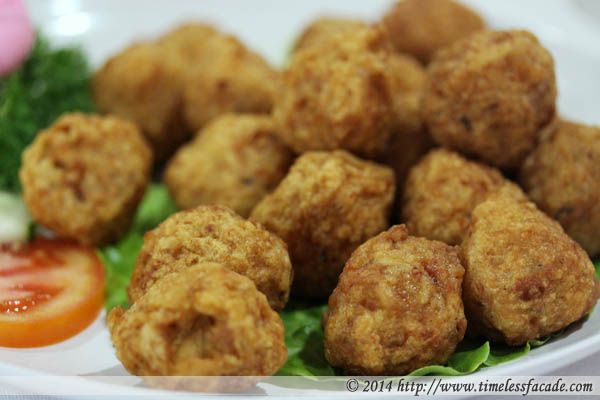 Prawn Roll
The prawn roll aka heh zhor was pure prawn with no meat or liver mixed in, boasting a crisp exterior with a nice shellfish taste and mildly chewy texture. Nice!
Oyster Omelette
The omelette had minimal flour with a relatively generous serving of plump oysters. Only gripe I had was that the dish was a tad too oily for my liking.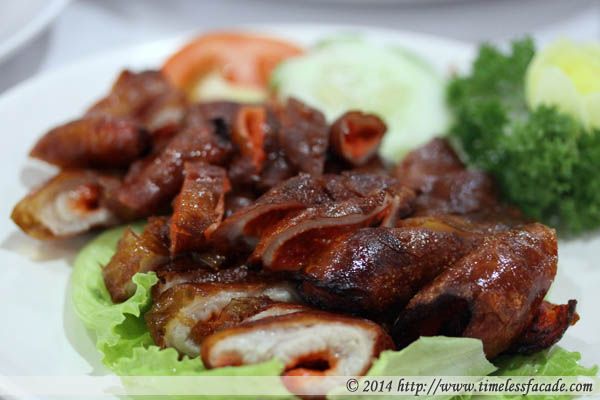 Deep Fried Chitterlings
Deep fried till a charring crisp on the outside, the pig intestines were chewy (due to the fats) on the inside and rather bland as a whole. Could really do with more salt.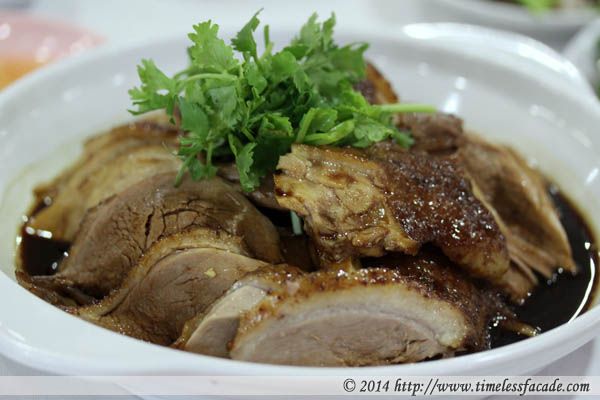 Braised Duck Slices
A quintessential Teochew dish, the braised duck slices were a tad dry although the gravy sported a rich yet mildly salty/sweet flavour. Served on a bed of sliced beancurd which went great with rice.
Stir Fried Kailan with Garlic
I love the colour of the kailan; vibrant and fresh looking with a nice wok hei. However it did come across as a tad too oily whilst the dried sole fish (tipo) was a tad too soft for my liking.
Teochew Yam Paste
Another quintessential Teochew dish, this orh nee was one of the better ones I've tried; Fragrant with a natural smoothness and topped with a chunk of pumpkin and some gingko nuts. Nice!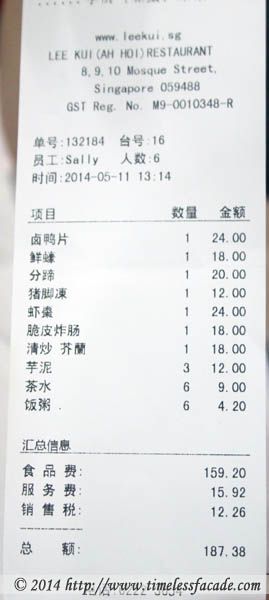 Bill
The 5 of us chalked up a bill of about $187, which is comparatively expensive for the decent quality of food. I'll probably stick to eating at Chin Lee in future. On a more positive note, Lee Kui finally accepts credit cards so no more having to struggle with wads of cash for big dinners.


Final Verdict:

Ambience:6/10
Service:6.5/10
Food:6.5/10 (7.5/10 for the orh nee)
Value for money:6/10

Overall:6.25/10

Address: 8/9/10 Mosque Street

Contact: 6222 3654

Opening Hours: Daily: 11am–2.30pm, 5pm–10pm