It was our monthly dinner again and we decided to have some cze char for a change. Being the pampered strawberry generation (草莓族) aka Gen Y we were, an air-conditioning prerequisite was thrown into the equation. And we finally settled on Orchid Live Seafood or OLS for short.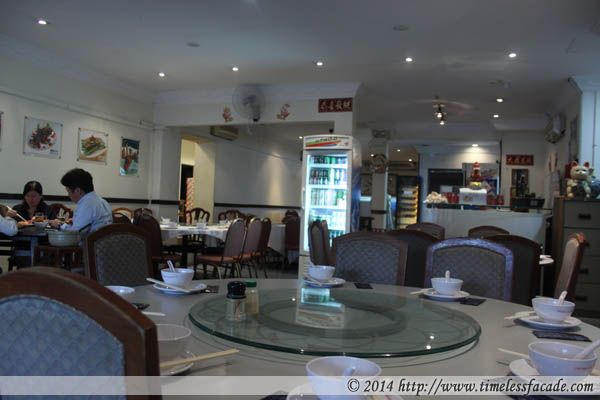 Interior
We opted for the outlet at Jalan Kelulut, in the sleepy Seletar estate just off Yio Chu Kang Road on a hectic weekday evening. Parking posed a problem as the parking lot in front was rather small and there were quite a fair bit of vehicles but we managed. The interior of the place is like any typical heartland Chinese restaurant with just the basic decor and pictures of the food adorning the walls.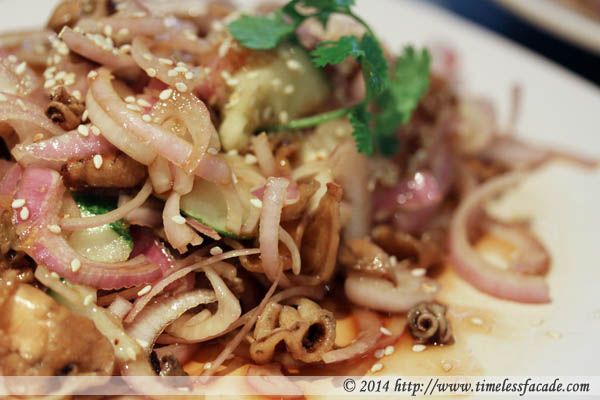 Deep Fried Baby Squid
This was an additional order on top of our set menu and got us off to a decent start. A rather miniscule portion of extremely crispy squid mixed in with tons of onions made it more of a snack than a main in my humble opinion. And it honestly tasted very similar to the packets of dried squid snack that are sold in supermarkets.
Smoked Duck
The smoked duck was a tad too thinly sliced and rather lacking in chewy fats. The meat also lacked a certain smokiness that made this dish pale in comparison to that of
Wo Peng
.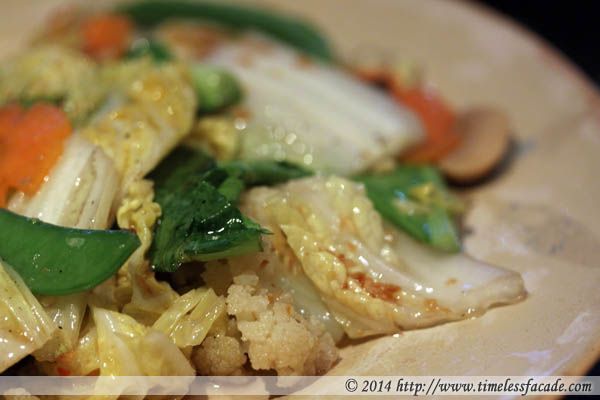 Mixed Vegetables
Our quintessential greens for the evening; Decently stir fried mixed vegetables with a tinge of wok hei.
Steamed Patin Fish
The fish was fresh but the meat wasn't really sweet. Decently executed but doesn't really stand out.


Steven's Chicken
One of the signatures of OLS, the Steven's Chicken was unique, I'll give it that. A crunchy exterior coupled with a mildly savoury/sweet flavour that belied its rather dry texture. A decent eat but nothing spectacular in my humble opinion.


Lobster Porridge
And the undisputed star of the evening, the lobster porridge. The broth was watery yet tasty with the individual grains of rice still visible. Cooking the lobster in the broth infused a crustacean sweetness to the latter and made for a very homely and delicious porridge. Only small gripe I had was that we had 1kg of lobster to share between the 5 of us but as lobsters have pretty heavy shells, neither of us got much meat.

Bill
Dinner for 5 pax coupled with a couple of drinks cost us just shy of $230, which wasn't really expensive per se but food quality, for the most part, hovered around average (save for the lobster porridge). Service was decent but I'm not sure if I'll return, especially with other air conditioned
cze char
places offering better quality cooking at around the same price point. Unless I develop a craving for lobster porridge of course.
Final Verdict:
Ambience: 6/10
Service: 6.5/10
Food: 6.5/10 (
7.5/10 for the lobster porridge
)
Value for money: 6/10
Overall: 6.25/10
Address: 16 Jalan Kelulut & 1 Bah Soon Pah Rd
Contact: 64842495 (Jln Kelulut) & 67560311 (Bah Soon Pah)
Opening Hours: 11:00am - 11:00pm daily
Website: http://www.orchidliveseafood.com.sg/