The Old Crow is purportedly one of Perth's best new restaurants and it was with rather high expectations that I took to Northbridge for a little Southern indulgence on a rain soaked Sunday morning.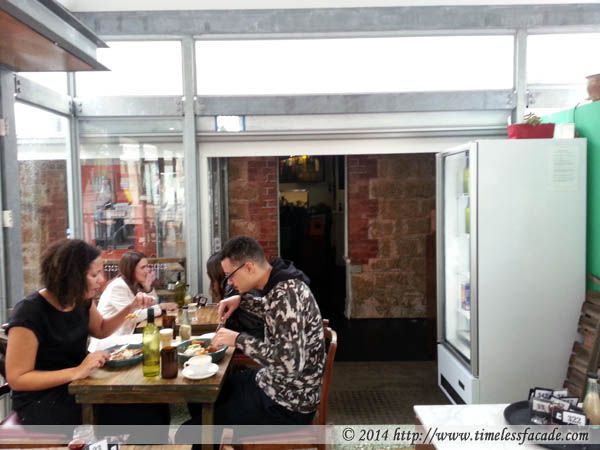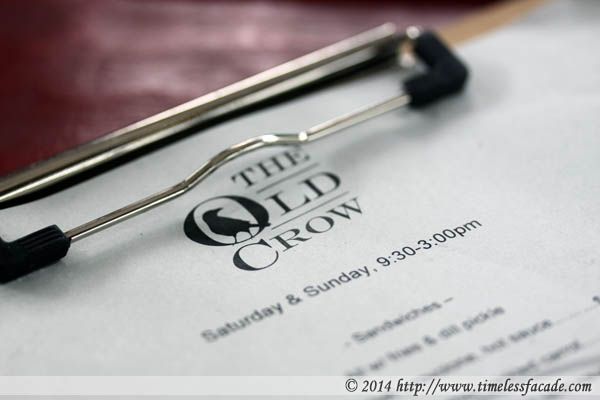 The Place & Menu
Apparently if you want a table for dinner, it would be wise to book well ahead. But as we were doing brunch, there wasn't much of a queue to speak of and we plonked ourselves on the rather uncomfortable high stool seats that front the walkway. The al fresco sitting was rather cozy though as the whole "greenhouse" concept allowed for lots of natural sunlight.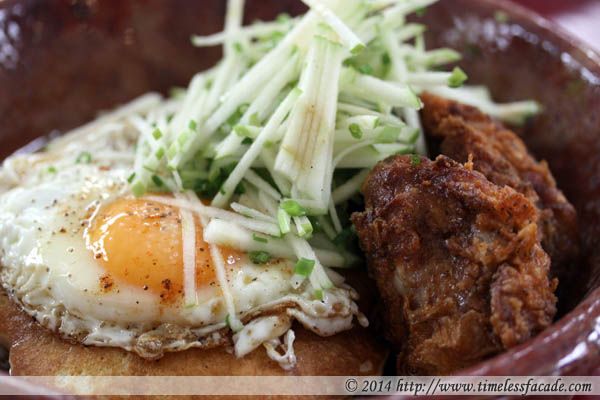 Buttermilk Fried Chicken, Hot Cakes, Maple, Egg (AUD 20)
One of the hallmarks of soul food, the buttermilk fried chicken sported a crisp exterior with succulent flesh but lacked seasoning in my humble opinion. The hotcakes were good though; Fluffy with a nice sweetness from the maple syrup coupled with a gooey egg yolk texture from the sunny side up. I also liked the grated green apple shreds that provided a contrasting tartness.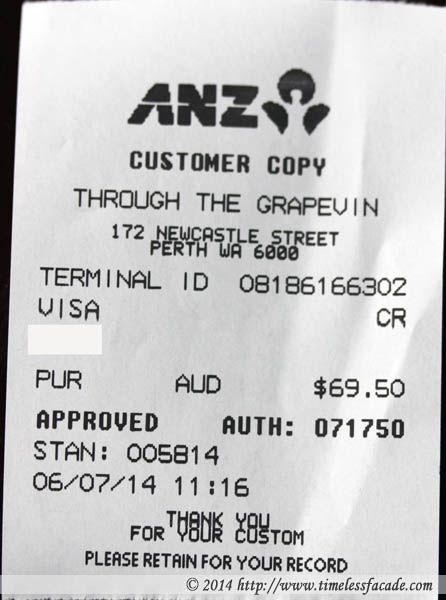 Bill
3 mains and 2 coffees cost us about AUD 70 and my share was AUD 20 (~ SGD 24), which was a tad on the high side for the slightly above average quality of food. Service was decent but I personally don't quite understand the hype behind this place but I wouldn't mind dropping by again just to give it another shot.
Final Verdict:
Ambience: 7/10 (based on the al fresco sitting area on a cool day)
Service: 7/10
Food: 6.5/10
Value for money: 6.5/10
Overall: 6.75/10
Address: 172 Newcastle St
Contact: 08 9227 9995
Opening Hours:
Mon to Thurs - 6pm - 10pm
Fri - 6pm till late
Sat - 9.30am till late
Sun - 9.30am - 10pm
Website: http://theoldcrow.com.au/
Feeling peckish after our meal, we stopped by
鮮芋仙
(a dessert franchise from Taiwan) for some less than stellar desserts.
Red Beans Tofu Pudding
The red beans were quite a size and sweet but the tofu pudding (豆腐花) lacked the silky smoothness and came across as rather coarse and firm. Not exactly the best value for AUD 5 (if I remember correctly).