The Royal Mail had been around for about 2 years but it was never on our to dine at list for one reason or another. We finally decided to give it a shot one Friday evening before the wife took off for an extended work trip to Korea.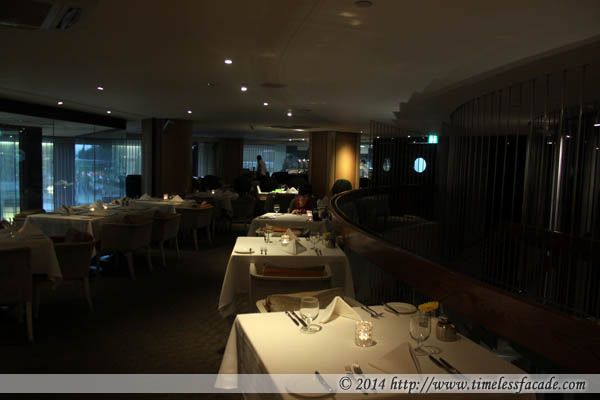 Interior
Occupying a spot in Ascott Raffles Place, the restaurant's name is inspired by its location, where a former British post office once stood. And it serves up "modern British cuisine" of course.
The restaurant is situated on the second floor, up a flight of stairs that open up right into the oddly shaped dining area whilst the bar takes up a small corner on the first floor. If you value your privacy, it might be a good idea to request for seats further in and not along the stairway, especially on a busy night.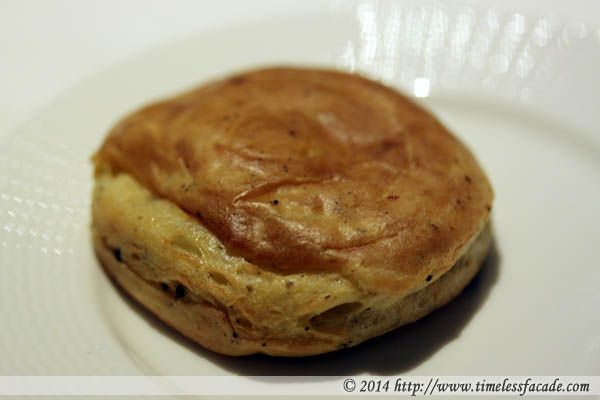 Complimentary Bread
Puff pastry with brie cheese - Now that's something you don't get very often. Soft and moist with a nice cheesy nuance. I did find it a wee bit too oily though.
Amuse Bouche
The amuse bouche was a classic duck rillette on toast; nice but not creamy enough with a mildly spicy kick. Still a good start nonetheless!


The Royal Mail Caesar Salad
Our quintessential greens for the evening, the humble Caesar salad. Spiced up with bacon strips, a nicely poached egg, strips of cheese and toasted bread. Nothing too fancy but it kept the positive momentum going.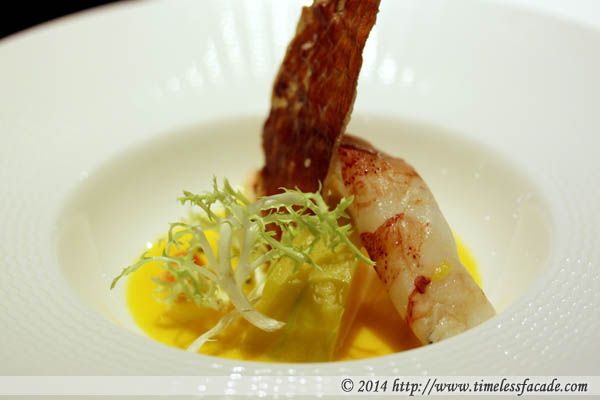 Sous-Vide Half Maine Lobster
That's a pretty small lobster if you ask me but it was good. Crunchy meat cooked to a perfect consistency and served with a shard of crisp ibérico ham and a slice of mildly sweet Japanese pumpkin, sitting in a pool of rich emulsified butter sauce.
Roasted Whole Chicken
The roasted chicken needed quite a fair bit of work, coming across as bland and uninspiring. The accompanying chermoula sauce was just plan oily and we had a hard time finishing the chicken, small as it was.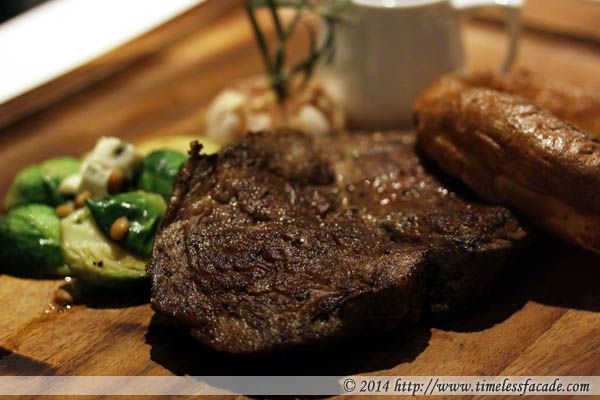 Roast Prime Rib
A signature of the restaurant, we had the classic cut (280g), which came served with delicious sauteed Brussels sprouts topped with pine nuts and blue cheese, a roasted whole garlic and Yorkshire pudding. Done up medium well instead of medium as per my request, the prime rib was quite good; Thickly cut, succulent and tasty. I didn't quite fancy the Yorkshire pudding though, which was neither crisp nor hot.
Truffle Risotto
The side of truffle risotto was al dente and beautifully creamy and fragrant with chunks of mushroom in it. Delicious!
Chocolate Fondant
Nicely moist fondant with a molten chocolate center and served with a scoop of lacklustre vanilla bean ice cream and deliciously crunchy chocolate soil with freeze dried raspberries atop. I personally loved the texture and tartness that the chocolate soil, dried raspberries combination brought to this dessert.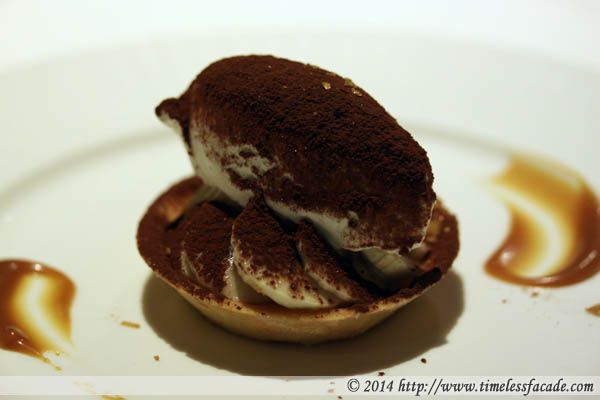 Banoffee Tart
A pretty decent rendition of one of my favourite western desserts (I have many by the way), the banoffee tart sported a crisp tart shell with a filling of banana, crumble and toffee, topped with a dollop of cream and dusted with cocoa powder. The salted caramel sauce could have featured a little more prominently and the bananas could have been a little more moist whilst the tart would have been better with a little more baking in my humble opinion.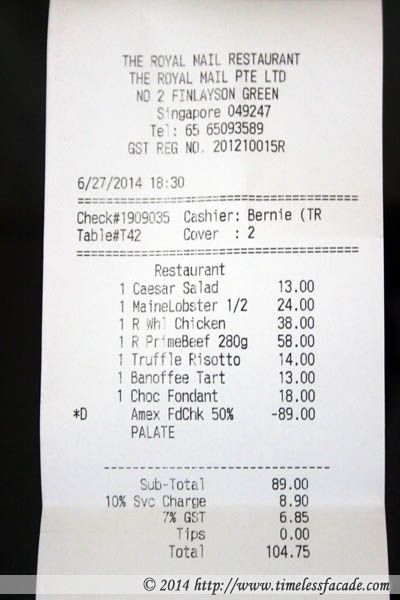 Bill
With a 50% discount, the bill for the both of us came up to a mere $105, which is a rather good deal considering the very decent quality and quantity of food (with the exception of the chicken). Service was excellent; Personal without coming across as overbearing. At such a price point and quality, I'll be hard pressed to find an excuse not to revisit.
Final Verdict:
Ambience: 7/10
Service: 8/10
Food: 7/10 (
6/10 for the chicken
)
Value for money: 7/10 (with the 50% discount)
Overall: 7.25/10
Address: Ascott Raffles Place Singapore, 2 Finlayson Green
Contact: 6509 3589
Opening Hours:
Mon – Fri
Breakfast: 6.30am to 10.30am
Lunch: 12 noon to 3pm (last order 2.30pm)
Dinner: 6.30pm to 11pm (last order 10.30pm)
Sat
Breakfast: 7am to 11am
Lunch: Closed
Dinner: 6.30pm to 11pm (Last order 10.30pm)
Sun & Public Holidays
Breakfast: 7am to 11am
Lunch – Closed
Dinner – Closed
Website: http://www.theroyalmail.sg/