Poutine is a distinctly Canadian dish that originated in the province of Quebec (Montreal is the largest city) in the late 1950s and I've of it for the past 15 years ever since my student days in Toronto. And based on a recommendation from our hotel concierge at the
Le Centre Sheraton Montreal
, m:bgr was the place to go; Just a 15-20 minute walk from the hotel.
The Place
m:bgr offers both indoor and outdoor seating but on this occasion, it seemed that only outdoor seating was available. But just as well. The weather was cool and traffic was sparse, making for a relaxing dinner whilst taking in the vibrancy of Montreal.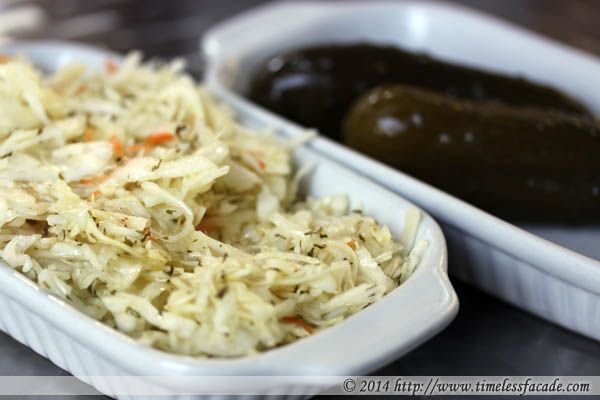 Complimentary Gherkins & Sauerkraut
This was complimentary as the folks at m:bgr felt bad making us wait for about 20 minutes for our food. Didn't taste great but still a nice gesture on the part of the eatery.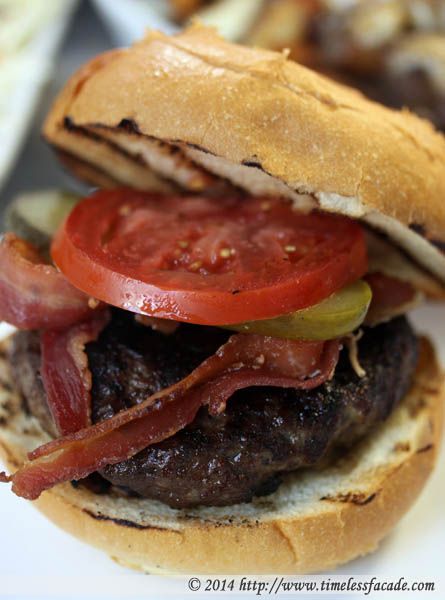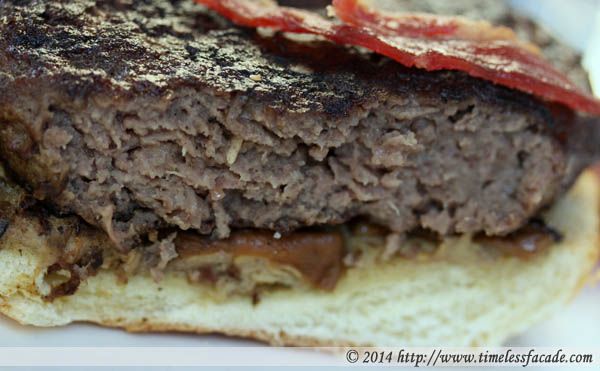 AAA Beef Burger
A crisp, charred layer covered the overcooked and dry beef patty; Sandwiching slivers of porcini mushrooms between a toasted bun and topped with a few slices of crisp bacon. The patty could really do with a little more salt and beefy flavour. Rather disappointing honestly.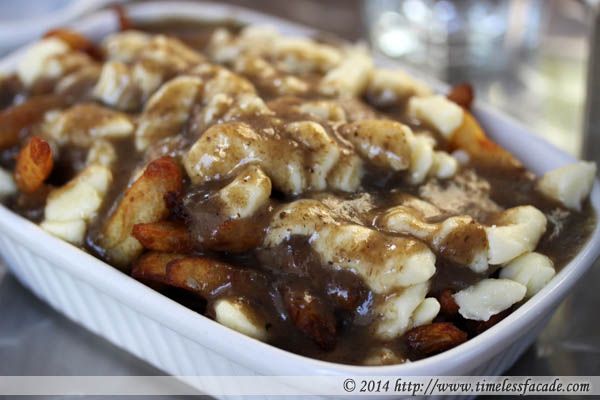 Classic Poutine
I was almost trembling with excitement and anticipation just prior to my first forkful but that soon deflated somewhat. Although portions were very generous (tons of fries, cheese curds and gravy), the fries were way too deep fried and that gave rise to a slightly bitter taste. The gravy was a tad too bland for my liking as well but to give this dish credit, the cheese curds were fresh and a little rubbery. Overall decent but not exactly something I would recommend anyone.
Bill
A rather disappointing meal of burger and poutine cost us CAD 31.79 (~SGD 37) before a 15% (~SGD 5) tip, bringing the total to about CAD 36 or ~SGD 42. Not very expensive by Canadian standards but food quality just wasn't up to scratch in my humble opinion.
Final Verdict:
Ambience: 6.5/10 (based on al fresco dining on a cool evening)
Service: 7/10
Food: 5.5/10 (6.5/10 for the poutine)
Value for money: 6/10
Overall: 6.25/10
Address: 2025 RUE DRUMMOND, MONTRÉAL, QC H3G 1W6
Contact: 514.906.0408 EXT.0
Opening Hours
Mon to Thurs - 1130hrs to 2300hrs
Fri - 1130hrs to 2400hrs
Sat - 1200hrs to 2400hrs
Sun - 1200hrs to 2200hrs
Website: http://mbrgr.com/english/
Leaving you with a shot of the Basilique Notre-Dame de Montréal, a must see place in Montreal!