We had a free day in Toronto so decided to drop by Pho Hung in Chinatown for an early dinner since it apparently served one of the best phở in town. Why eat Vietnamese food in Canada you may ask? The reason is simple. I was first introduced to Vietnamese cuisine more than a decade ago when I was studying in Canada and I was instantly hooked. Back home in Singapore I searched but have yet to find a single outfit that can match the general quality of Vietnamese food in Canada (closest would be
Viet Hoa in Perth
).
Interior & Menu
The interior is surprisingly big, with 2 seperate sitting areas that can probably take in north of 40pax. Ordering is simple. You fill up the order chit with what you want and signal to one of the wait staff to collect it from you or you can just walk that 20m to the counter to hand over your chit.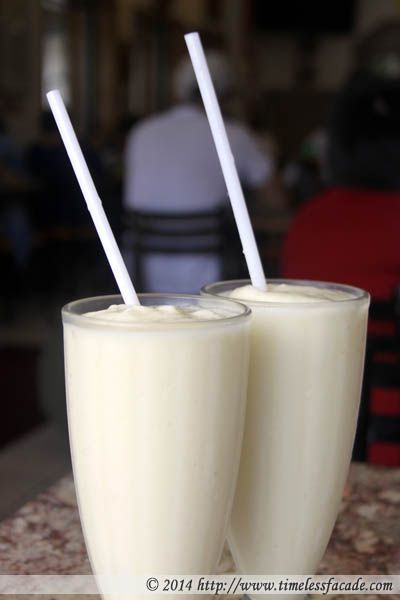 Durian Shake ($4+ Tax)
I still fail to comprehend why Vietnamese restaurants serving durian shakes are so scarce in Singapore yet so abundant in the western world (ie. Canada and Australia). Ironic isn't it? But I digress. The not too sweet durian shake came across as smooth and creamy with a strong durian oomph! Shiok!
Beef Phở ($7+ Tax)
This was what I came for and I certainly wasn't disappointed. Thinly sliced, partially cooked beef coupled with a bovine rich yet light on the palate broth and silky smooth bánh phở (rice noodles) that slithered easily down my throat. Throw in beef triple, tendon and balls for good measure. I had a medium serving and I was already stuffed. Imagine extra large.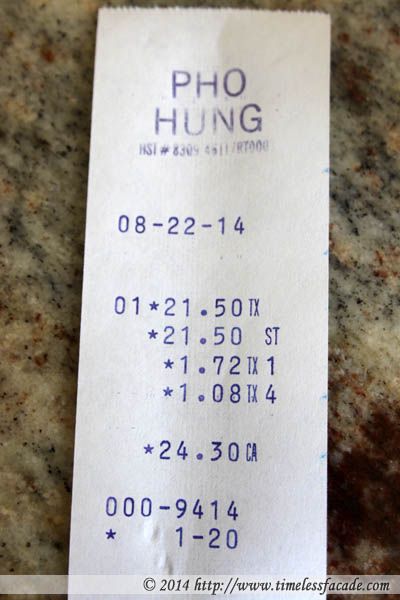 Bill
2 phở and durian shakes cost the 2 of us CAD 24.30 (~ SGD 28) which is pretty decent by Toronto standards. The quality of the food was so good (to us at least) that we cancelled other plans to make a return trip about a week later.


Final Verdict:

Ambience: NA
Service: NA
Food: 8/10
Value for money: 8/10

Overall: 8/10

Address: 350 Spadina Avenue

Contact: (416) 593-4274

Opening Hours: 10am - 10pm daily

Website: http://phohung.ca/