Was craving for some crustacean rolls and heard from a trusted source that Luke's was pretty good so made an effort to walk to the nearest outlet from our hotel (about a 20 minute walk away in the heat of summer, no less).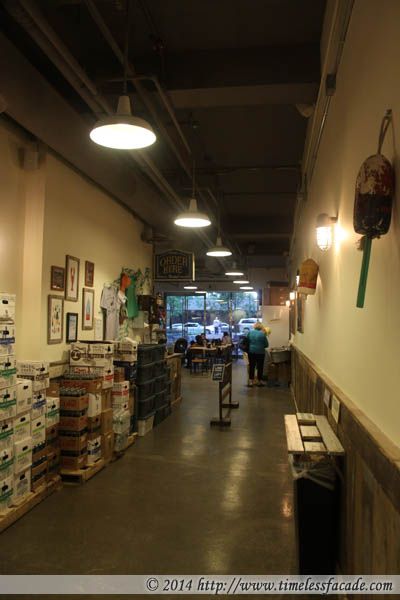 Interior
The midtown east outlet doesn't look like much but it has a rather raw finish to it. Think cement screed floors and wooden tables. You place your order at the counter, pay for it and when your food is ready, your number will be called and you can pick it up and sit anywhere you want. Which suited us just fine of course.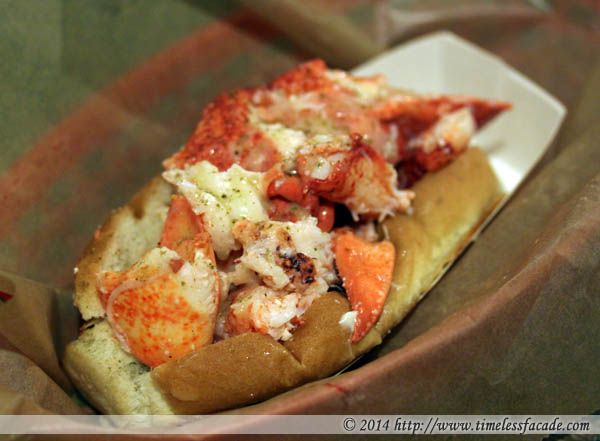 Lobster Roll
Luke's namesake lobster roll (they do sell crab rolls and shrimp rolls as well); A quarter pound of freshly sweet and crunchy Maine lobster (no fillers) sandwiched between a soft, buttery crisp bun with a touch of dressing atop. Simple yet delicious! But do note that the roll isn't huge so if you are a big eater like me, you would probably need another roll.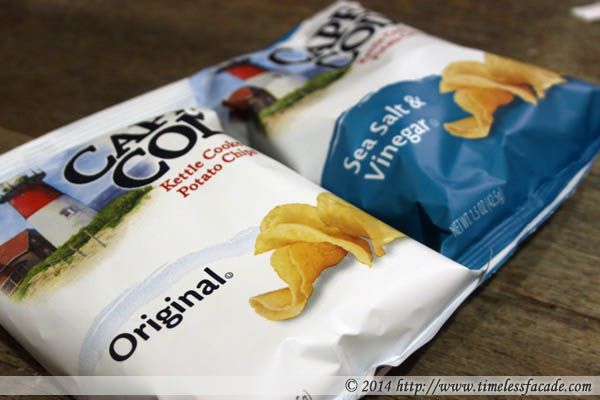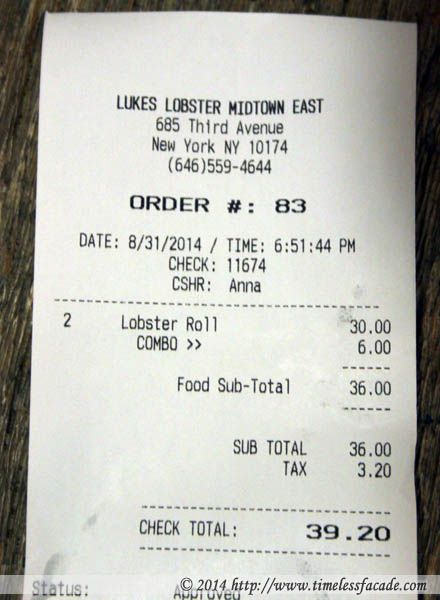 Chips & Bill
For USD 18 + tips, you get a delicious lobster roll, a pack of chips and a drink. Most value for money if you ask me and I'll definitely be back for more!


Final Verdict:

Ambience: NA
Service: NA
Food: 7.5/10
Value for money: 8/10

Overall: 7.75/10

Address: 207 E. 43rd St

Contact: NA

Opening Hours: Monday - Sunday: 11am - 9pm

Website: http://lukeslobster.com/