We were in Lijiang (丽江) for the holidays and stayed at the beautiful
Banyan Tree Lijiang
. Feeling lazy and daunted by the 15min walk in the cold to 束河古镇 (Shuhe Ancient Town), we decided to do dinner at Banyan Tree's Chinese restaurant, Baiyun (白云).
The Place & Menu
The restaurant is pretty much like a glasshouse. Floor to ceiling glass panels throughout allow a view of the green foliage on one side and a pool of water with trees growing out of concrete structures on the other. When night falls, the pool is illuminated with spotlights and a powerful flame torch. And by virtue of the design of the restaurant, every table is guaranteed a view. Probably one of the simplest yet most charming Chinese restaurant I've come across to date.
Appetiser
My tolerance for chilli is pretty low so I gave this a miss. I understand from the wife that it packs quite a spicy kick though.
Stewed Yak Shank
This was the first time I had eaten yak (牦牛) and it apparently belongs to the same family as the cow. Thinly sliced and jellied (very much like 猪脚冻), the shank was served mildly chilled and had a rather strong bovine taste (quite similar to beef honestly) coupled with a pleasant saltiness from the jellied gravy. Served with a sesame, peanut sauce for a creamy dimension. Pretty good!
Braised Local Beancurd
The texture of the Naxi beancurd leaned more towards tau pok (豆干) and that meant a much rougher texture and less moisture as compared to the silky smooth ones I usually prefer. But I still found this dish quite enjoyable due to the richly thick and savoury gravy, which was undoubtedly the key to the enjoyability of this dish.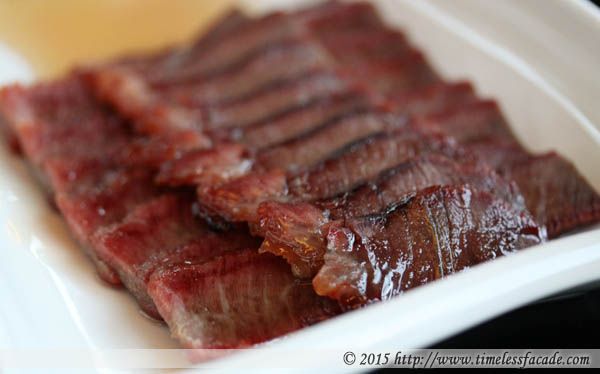 Wild Honey BBQ Pork
A little fat and moisture would have been much appreciated for the BBQ pork, which came across as dry and mildly sweet from the drizzled honey sauce.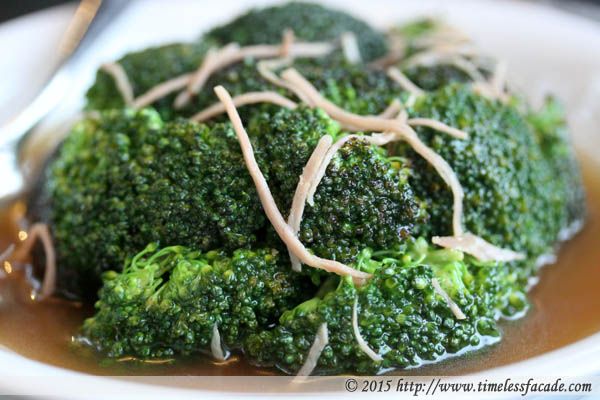 Fried Vegetable
I don't know why this showed up on the bill as fried vegetable but the broccoli with superior stock was nicely cooked without the vegetable coming across as too hard or soft. Coupled with a robust superior stock (上汤), it made for a rather pleasing greens dish.


Over The Bridge Local Black Fish
Black carp is apparently one of the most expensive and scarce domestic fish in China (which explains the relatively high price point vis a vis the quantity). Thinly sliced and served in a tasty chicken stock and watercress broth with black fungus, the flesh was firm and sweet without the muddiness. Pretty nice.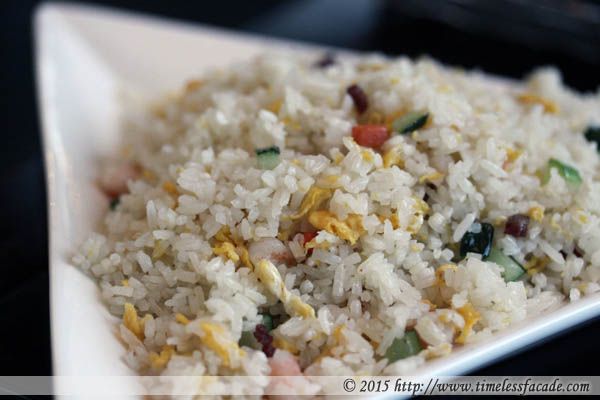 Cantonese Fried Rice
Our prerequisite carbohydrate dish, rice. On hindsight, we probably should have just gone with plain steamed rice as the Cantonese Fried Rice lacked wok hei and flavour. At least it wasn't oily.


Bill
A relaxing dinner for two cost us to the tune of CNY 435 (~ SGD 95), which is quite pricey given that the living standards in Lijiang aren't exactly high. But it's a Banyan Tree after all and the nearest eatery is at least a 15 minute walk away so I guess you pay more for the convenience and the hygiene (hopefully!). Generally speaking, food quality hovered a whisker above the average mark and service was quite decent.


Final Verdict:

Ambience: 9/10
Service: 7/10
Food: 6/10
Value for money: 6/10

Overall: 7/10

Address: 云南省丽江市古城区束河古镇悦榕路1号

Contact: +86 888 533 1111

Opening Hours: 6.00pm to 10.30pm daily

Website: http://www.banyantree.com/en/cn-china-lijiang/bai-yun-restaurant

ps: We enjoyed our time @ the Banyan Tree Lijiang. Just to share a few photos of the place and our interesting in room dining experience!


Looking inwards from the entrance of the hotel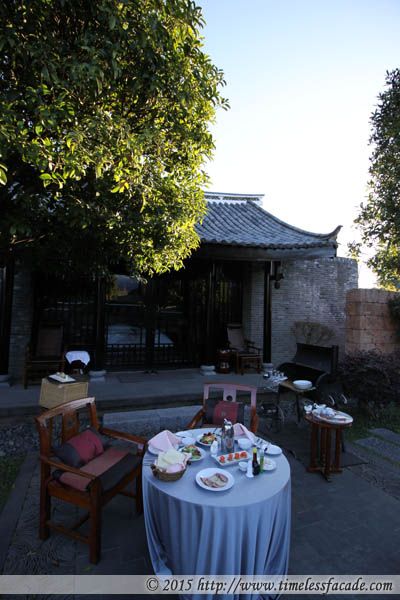 In villa BBQ dining