I don't usually do writeups on airport lounges but since I did a quick mention 2 years back on the food at SQ's
The Private Room
(TPR for short), I thought I would touch on one its competitors, CX's The Haven in Hong Kong (I will do another update on TPR soon). Just for the record, I don't usually eat much at Cathay's lounges because I prefer to dine at
Hung's Delicacies (阿鴻小吃)
before dropping by the lounges for a drink.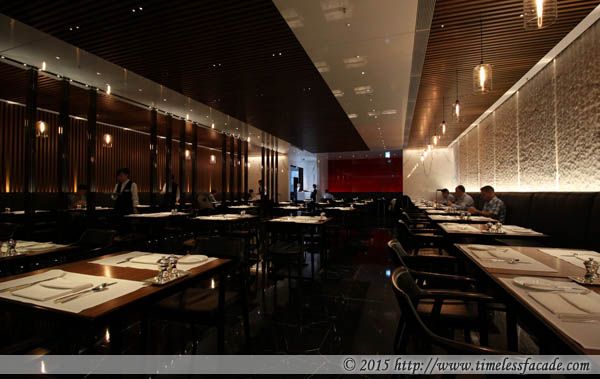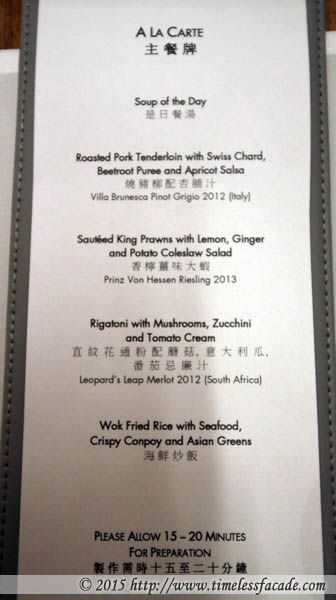 The Interior & Menu
Located within the first class section of CX's flagship The Wing lounge, The Haven is only accessible to First Class passengers, Diamond members of The Marco Polo Club and Oneworld Emerald members departing on CX, Dragonair or Oneworld carrier flights.
The place looks more like a full fledged dining restaurant vis a vis TPR but a lot less comfortable with its dark wooden interior and proper dining tables and chairs (TPR has comfortable leather back chairs). But the good thing is, The Haven offers a small ala carte menu and a rather respectable buffet section catered by The Peninsula Hong Kong. The latter is what TPR lacks, unless you are talking about the buffet in the Business side of the lounge but that is too far a walk in my humble opinion. On the flipside, the ala carte menu at TPR offers more choices to make up for the missing buffet area.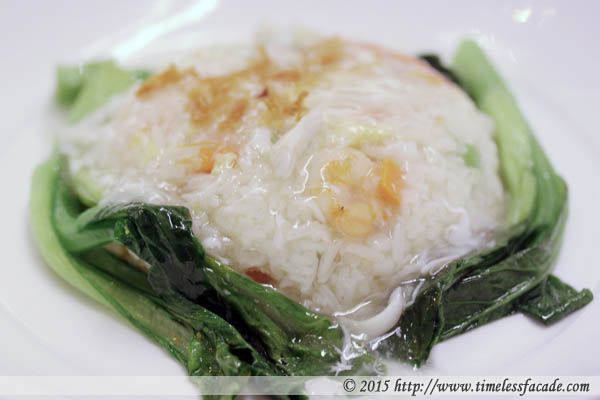 Wok Fried Rice with Seafood, Crispy Conpoy and Asian Greens
This was quite a joke honestly. The rice lacked any discernible wok hei while the seafood and crispy conpoy came in such sparse quantities that it was like eating plain rice with some mildly starchy and relatively bland gravy over it. I had a few spoonfuls and gave up.
Sauteed King Prawns with Lemon, Ginger and Potato Coleslaw Salad
I counted a total of 2 medium sized prawns. Whilst I appreciate that I am entitled to unlimited orders off the ala carte menu, I'm not sure if a serving of 2 prawns would do any good in quelling my hunger pangs, especially when there is a lead time between ordering and service. That aside, the prawns were crunchy with a touch of lemon zest. Could do with a little more flavour though as the natural sweetness of the prawns seemed to be lacking.
Roasted Pork Tenderloin with Swiss Chard, Beetroot Puree and Apricot Salsa
The pork was a tad on the tough and dry side but at least it was relatively substantial.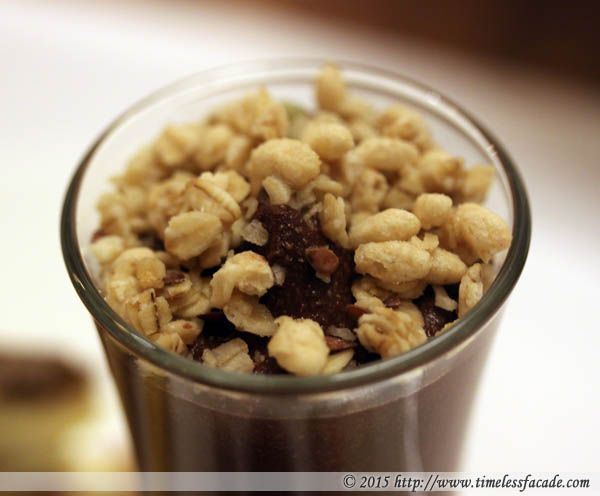 A selection of desserts from the buffet counter
As mentioned earlier on, the buffet counter is catered by The Peninsula Hong Kong and I must say the spread looks pretty decent, especially the BBQ pork. But I wasn't in the mood for anymore savoury food after eating off the ala carte menu and opted for the aesthetically pleasing desserts. And I kid you not. The chocolate cake is delicious; lusciously rich without coming across as too sweet or overwhelming complete with a tad moist and fluffy sponge. This has got to be one of the best chocolate cakes I've eaten in a long while.


Noodle Bar @ The Wing
After our lunch @ The Haven, we decided to drop by my favourite place, the Noodle Bar in the Business section of the lounge for more eating. The signature dan dan mian (担担面) is quite decent (based on our previous experiences) but we opted for the Japanese ramen this time round and it didn't quite meet the mark. Still a nice place to chill though, with the terminal's huge glass facade that allows lots of natural light in.


Final Verdict:
Ambience: 8/10
Service: 7/10
Food: 6/10 (8/10 for the chocolate cake)
Value for money: NA

Overall: 7/10

Address: Hong Kong International Airport Terminal 1, 7 Floor (Nearest Gates - 2 & 3)

Contact: Not available

Opening Hours: 0530hrs till last flight departure