We had read reviews and seen pictures of the nostalgia packed Brunches Cafe and were very much drawn to its decor. So it was with much anticipation that we dropped by one lazy Saturday late morning for brunch.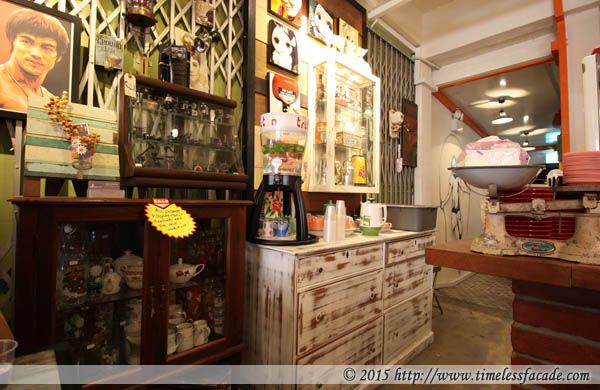 The Place
Just ~ 5 minutes from Farrer Park MRT (parking is very limited), Brunches Cafe's interior is a blast from the past, with nostalgic knick knacks, movie posters, furniture, and a dissected morris mini with its bonnet holding a selection of condiments. A little reminiscent of
W39 Bistro and Bakery
(which was plain disappointing by the way), just more elaborate.
Nachos with Cheddar Cheese Sauce
The chips tasted bland and straight out of a packet whilst the cheddar cheese dip was rather stingy and watery. I hate to say this but the nachos you get at the cinemas in Singapore (GV, Cathay) taste better because the nachos have a mildly spicy kick to them and the cheese sauce is alot richer.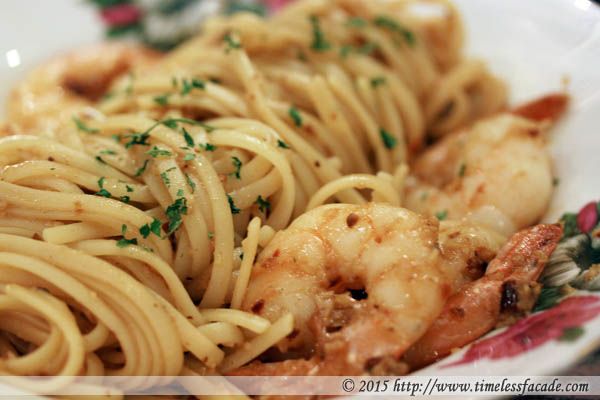 Shrimp Aglio Olio
Less than al dente but mildly spicy spaghetti coupled with reasonably sized, crunchy but bland prawns made for a very average shrimp aglio olio. Bonus points for the fragrance though.
Baked Egg with Bacon
The baked egg was cooked on the outside but runny inside with an oozing yolk and bits of transparent egg white whilst the bacon was limp and came across as soft and rather fatty - nauseating. Thankfully the side of mushrooms was earthy and the slice of white toast, crisp. Average at best.


Bill
Our average brunch for 2 cost to the tune of $41.80, which isn't expensive but food quality doesn't go past average. We were so uninspired by the food that we didn't bother staying for desserts. Service was okay but I don't understand the service charge especially when we had to order and pay at the counter and help ourselves to the iced water. The only thing Brunches Cafe has going for it is its decor but I don't think that's sufficient to warrant a revisit, especially since Jewel Cafe down the road serves slightly better food in my humble opinion.
Final Verdict:
Ambience: 8/10
Service: 6.5/10
Food: 5.5/10
Value for money: 6/10
Overall: 6.5/10
Address: 96 Rangoon Road
Contact: 8685 8488
Opening Hours:
Weekdays 10:30 am to 9 pm
Weekends 9:30 am to 9 pm
(Closed on Every Tuesday)
Website: http://www.brunches.sg/
ps: my prawn capellini @ Jewel Cafe that I had for lunch one weekday afternoon - creamy with nuances of chilli and crunchy, tasty prawns.