5 years ago
, we spent ~ 2.5hrs in the sizzling summer heat trying to find Butagumi in Tokyo's myriad of streets. Thankfully this time round, we managed to find the place without much difficulty as the surroundings hadn't changed much. We did notice a few more eateries/bars creeping upon this quiet neighbourhood though.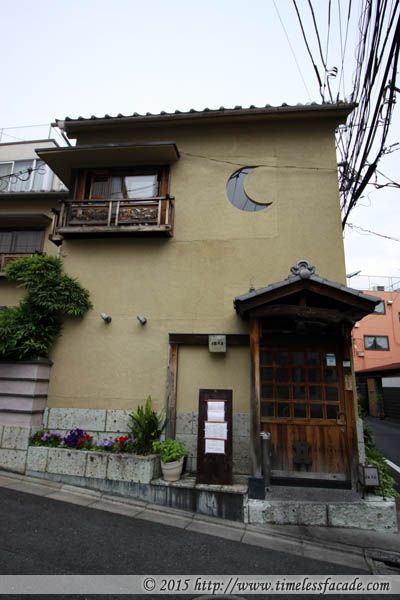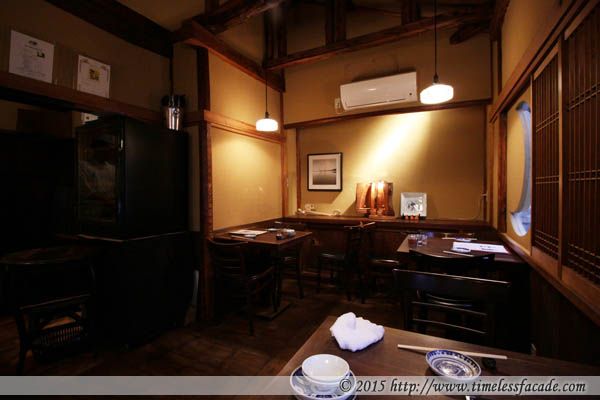 The Place & Menu
Apparently this place has gotten alot more popular over the years and reservations are necessary especially for dinner on weekends. Thankfully we were the first in line when they opened and had the good fortune to be seated on the 2nd floor.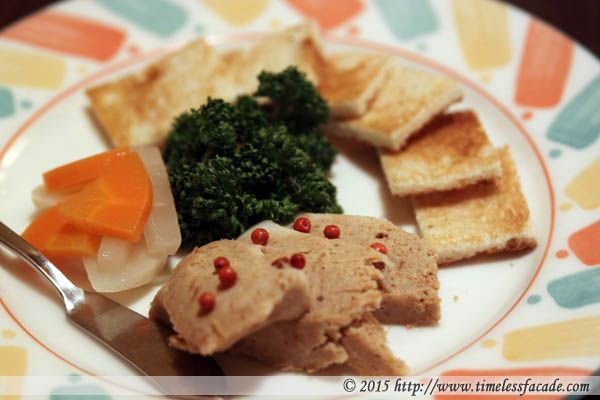 Pork Rillette
We fancied some pork rillette before dinner proper but Butagumi's rendition turned out rather disappointing (miles apart from
Aronia's rendition
). Served with thin slices of toasted bread, the rillette was chilled and came across as a tad hard and lacking in creaminess. It didn't help that the salt content was relatively high as well.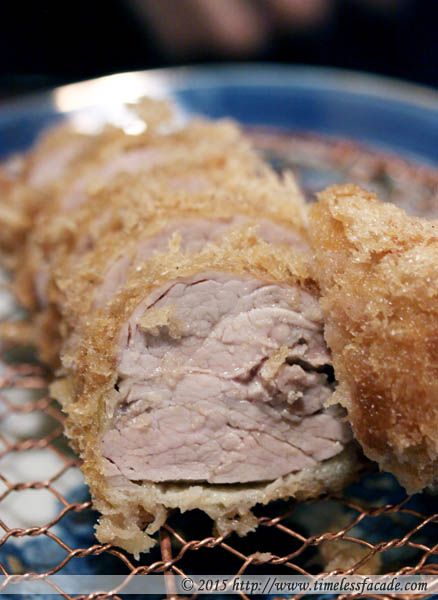 Ryuuka-Ton
From Okinawa, the Ryuuka-ton. Lean with a mildly chewy texture and light on the pork flavour. The thin layer of breading provided a nice crisp without tasting of reused oil. Delicious with steamed rice and grated cabbage (free flow).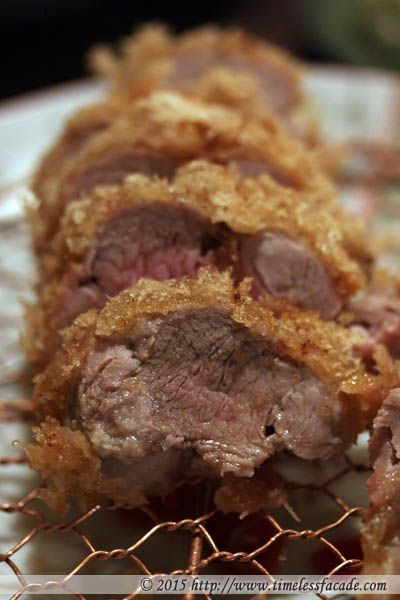 Tsunan - Pork
At ¥4000 + tax (~ SGD 45 + tax), this was one relatively pricey piece of pork. Hailing from Niigata prefecture, the meat was significantly darker than that of the Ryuuka-ton and cooked to a reddish pink in the center (it was dripping blood in some areas which was quite unnerving to be honest). This cut was a little more tender, had a small proportion of fat and carried a more pronounced flavour. Though very good, I personally would go for the Ryuuka-ton in future or try something else not so bloody (it's probably more psychological than anything else).
Bill
Although I remember being more impressed during our
last visit
, dinner was still a lovely affair and so was the service; all at only ¥6,650 (~SGD 75). I'll definitely drop by Butagumi again in future but pork rillette won't be on the ordering list.
Final Verdict:
Ambience: 7.5/10
Service: 8.5/10
Food: 8/10
Value for money: 8/10
Overall: 8/10
Address: 2-24-9 Nishi-Azabu, Minato-ku, Tokyo (港区西麻布2-24-9). Nearest station is Roppongi and the shop is just off Roppongi-dori(Avenue).
Contact: 03-5466-6775
Opening Hours: 11:30~15:00 (LO 14:00)/18:00~23:00(LO 22:00). Closed on Mondays.
Website: http://www.butagumi.com/nishiazabu