La Strada has been around for quite a while but after our
rather uninspiring lunch at Les Amis
(sister restaurant under the same umbrella) a few months back, I wasn't too keen on dining at La Strada. But as fate would have it, I had an errand to run in the vicinity so decided to drop by for a quick lunch, seeing that the place was relatively empty on a Monday afternoon.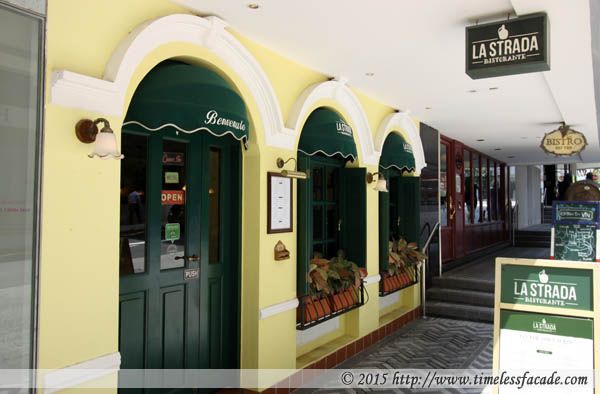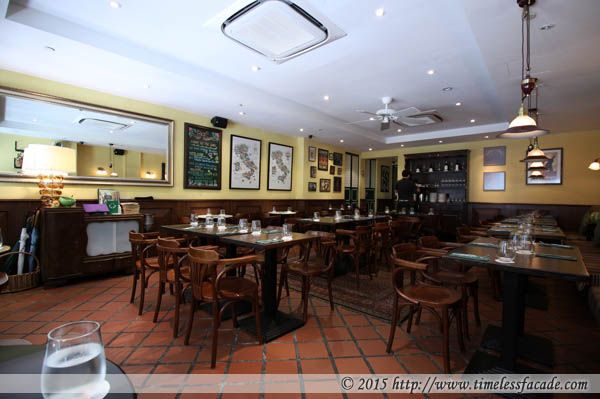 The Place
Located just next to
Bistro Du Vin
(which serves great set lunches by the way), La Strada sports a compact, cosy interior with red tiled floors, wooden tables and chairs against a yellow backdrop. I opted for one of the 3 small tables by the window for a view of the adjourning walkway but do note that means the passersby see you as well.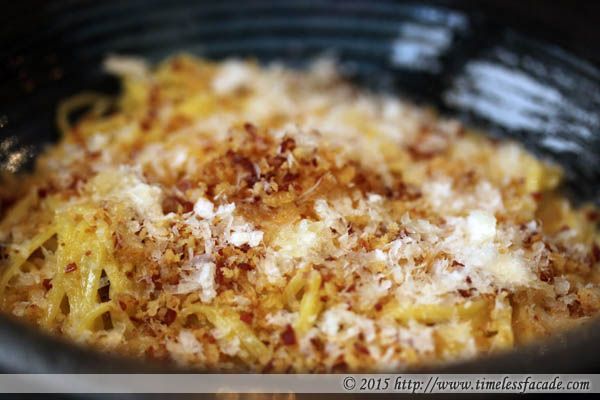 Carbonara
La Strada's signature Carbonara; didn't look like much but every bit an excellent dish. Beneath the thin, al dente, homemade guitar string pasta lay a confit of egg yolk which added to the creaminess of the dish when the yolk broke. Sprinkled with crisp but a touch overly salty lardo crumble (salumi, an Italian cold cut made by curing strips of pork with herbs and spices) for that extra crunch, this dish also boasted a rich fragrance and earthiness courtesy of the truffle butter sauce. Delicious without coming across as nauseating. But to be fair, I guess that in part has to do with the portion size, which was really quite small. I would probably need at least 2 bowls to fill myself up but at $28++ a pop, it's definitely not that affordable. One of the best Carbonara I've had to date.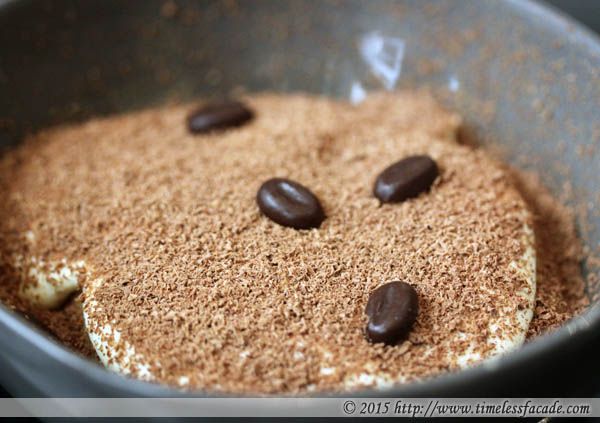 Tiramisu
Served up in a bowl and dusted with chocolate flakes (not the usual cocoa powder), the mascarpone cheese to sponge ratio was pretty good but unfortunately, the bottom of the sponge came across as very soggy from soaking in too much of the Kahlua. Topped with coffee lookalike, chocolate beans. Decent but not outstanding.


Bill
Lunch cost me about $54 and prices are undeniably on the high side for a relatively casual restaurant and the small portions. In this aspect, the set lunch @ $35++ does seem like a more viable alternative, just that you won't find the signature Carbonara listed as one of the options. Service came across as rather friendly and good. I'll definitely be happy to return for the Carbonara when the craving hits.
Final Verdict:
Ambience: 7/10
Service: 7/10
Food: 7/10 (
8/10
for the Carbonara)
Value for money: 6/10
Overall: 6.75/10
Address: #01-13 Shaw Centre
Contact: 6735-6656
Opening Hours: 12.00pm to 2.30pm & 6.30pm to 10.00pm daily
Website: http://lastrada.com.sg/