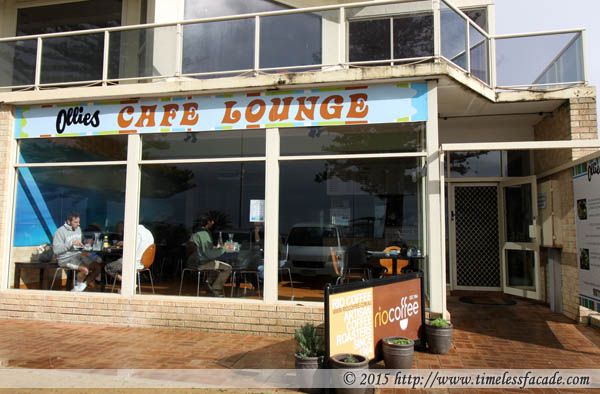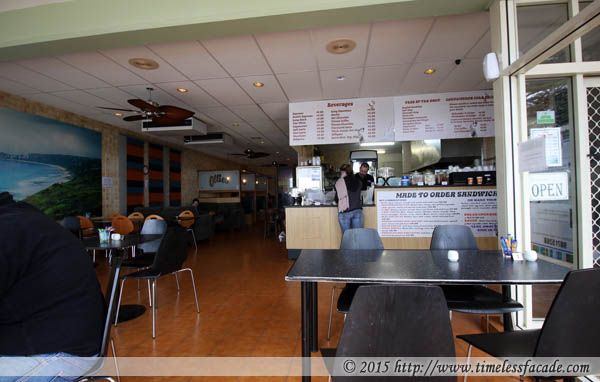 The Place
Located just a 2 min drive or 10 slow walk from our apartment along Esplanade Drive, Ollies honestly didn't look like much; your typical cafeteria with a couple of booth seats and tables scattered around and a counter where you place your orders and make payment. If you get a seat by the window, you will enjoy an almost unblocked view of the ocean (but you will probably walk out smelling of food). The menu is rather extensive and proved quite overwhelming for first timers like us. Choices, choices choices.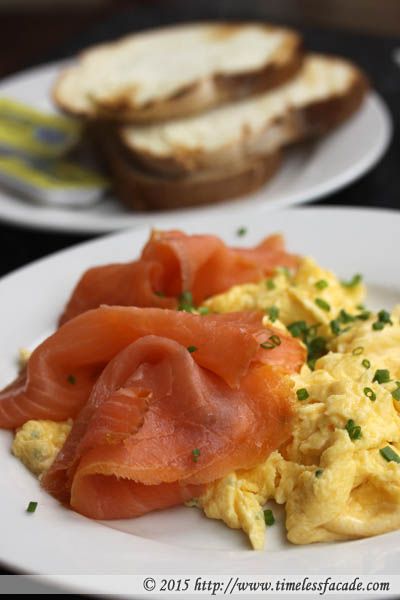 Smoked Salmon Scrambled (AUD16.90)
The Tasmanian smoked salmon came across as decent with a light smokey taste but the scrambled eggs could do with a little more milk in my humble opinion. Served with slices of crisp toast and packaged butter.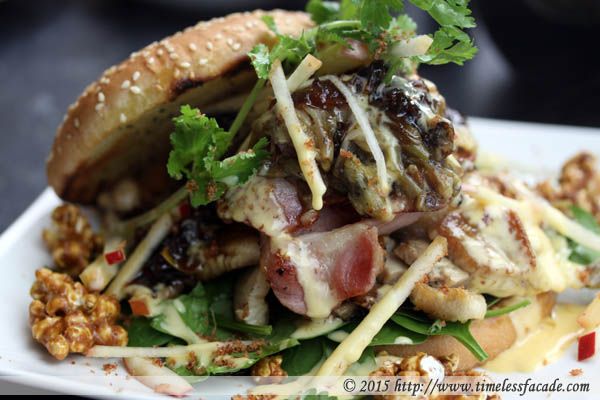 Whole Hog Burger (AUD 19.90)
This was a rather interesting burger and a pretty good one at that. The chunky slices of slow roasted pork belly had a rather significant layer of fat which made for a smooth texture and great flavour together with the rashes of mildly salty bacon. Drizzled in a sinful combination of creamy hollandaise sauce and mildly sweet bacon bourbon jam. Rounding up the dish was a handful of spicy caramel popcorn for that extra crunch (in addition to the julienned apple). Oh and let's not forget the decent but could be better buns, which were crisp along the edges and smeared with butter in the middle (why only the middle?!). The whole burger might have looked like an absolute mess but I thought it tasted pretty good by my humble standards.
I can see why Ollies comes highly recommended and am honestly quite impressed at the decent quality of food and rather reasonable prices (AUD 42.20 inclusive a pot of tea for 2 pax), especially in a relatively small town of about 10K residents approximately 720KM ( > 1000KM if you take the scenic coast road) down south from Perth.
I'll definitely be back, not only for Ollies but also for the beauty of Esperance's Great Ocean Drive (no relation to Melbourne's Great Ocean Road but a shorter, more breathtaking and less touristy drive in my humble opinion).
Final Verdict:
Ambience: 6/10
Service: NA (order, pay at the counter and food will be served to your table)
Food: 7/10
Value for money: 7/10
Overall: 6.67/10
Address: 51A The Esplanade, Esperance, Western Australia
Contact: +61 8 9071 5268

Opening Hours:
7am - 4pm (Mon - Thurs)
7am - 9pm (Fri & Sat)
Closed on Sun
Website: https://www.facebook.com/OlliesCafeLounge
The beauty of Esperance...