We had heard much about Hana Hana (an offshoot of the ever popular Teppei @ Tanjong Pagar) but never really fancied joining the queues (and the hype!) just to dine there. But as luck would have it, we were in the Tanjong Pagar area one Saturday late morning when we caught sight of an almost non existent queue just before opening hours and decided to give it a shot.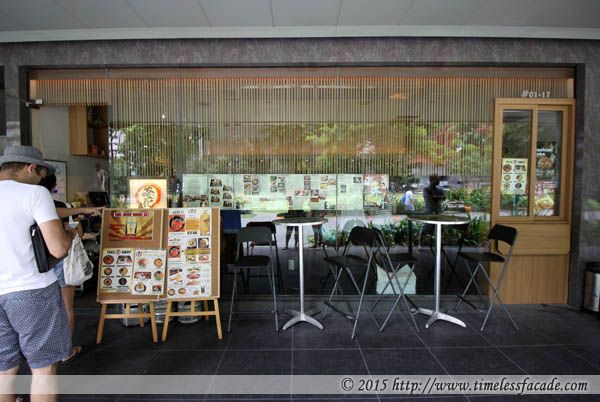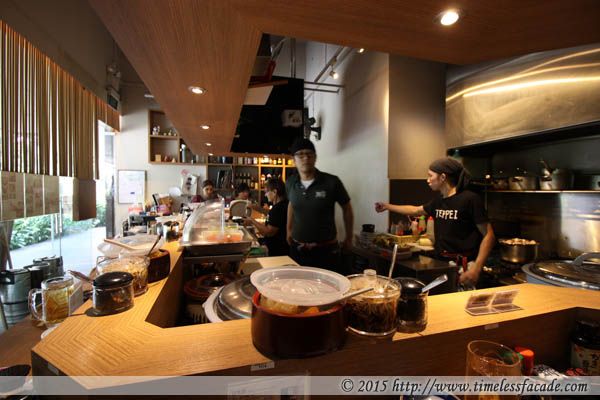 The Place
Located just next to Teppei at a corner of Orchid Hotel along Tanjong Pagar Road (actually they sorta share the premises and staff), Hana Hana is the cheaper sibling to Teppei and serves up a rather limited menu that includes Teppei's signature Bara Chirashi Don. Seating is restricted to counter seats only and you have a view of the chefs preparing your food.
Bara Chirashi Don ($17.60)
The famous Bara chirashi Don. A rather sizable bowl of fresh pieces of salmon, tuna and swordfish mixed in with a light soy sauce on a bed of rice, topped with roe and strips of seawood; certainly not wow or anything near the best chirashi I've eaten but definitely value for money.
Higawari ($17.60)
The higawari or daily special of grilled wagyu was relatively lacklustre in comparison to the don, coming across as a little overcooked but still tender and relatively juicy, doused in a mildly sweet sauce. The wagyu lacked beefiness and I honestly couldn't tell it was wagyu, not from the lack of marbling. Served with a bowl of rice. Decent but not something I would specially order again.
Bill
Advertised prices are nett (even though the bill breaks it down to include service charge and GST) and the both of us spent $35.20 on lunch. In my humble opinion, both the quality of ingredients and the taste aren't great so what draws the crowds and the rave reviews? My guess - very reasonable pricing, limited seating and herd/hype mentality.


Final Verdict:

Ambience: 6/10
Service: 6.5/10
Food: 7/10 (7.5/10 for the Chirashi Don)
Value for money: 7.5/10

Overall: 6.75/10

Address: #01-17, Orchid Hotel

Contact: 62227363

Opening Hours

Daily from 12:00pm - 2:30pm & 6:30pm - 10:00pm