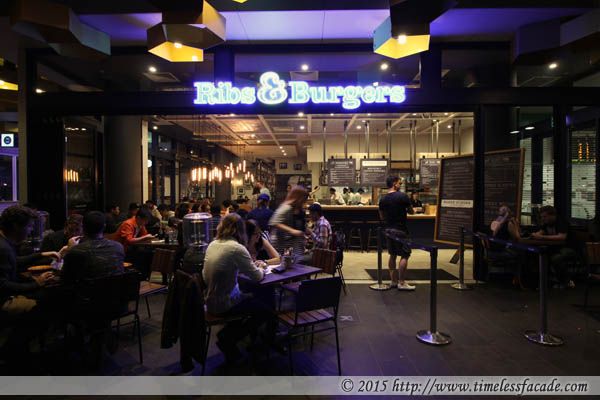 We were back in Perth and our friends brought us to a popular chain store, Ribs & Burgers (with outlets across Australia and in the US), for dinner.
The Place
Owing to the dinner crowd, we waited about 30mins for a table even though it was already at the tail end of the dinner rush. How this place works is you place your order and pay for it at the counter and it will be delivered to your table. If you need drinking water, help yourself to the ridiculously slow water dispenser within the restaurant.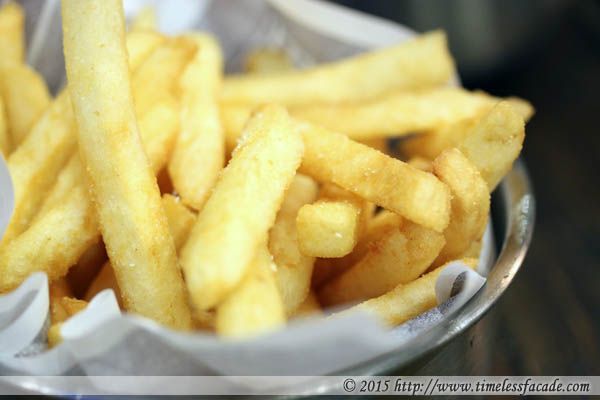 Chips
The wife and I had a medium serving of their signature thick cut chips to share and it came across as moist on the inside with a crusty exterior and a little lacking in salt. Not my cup of tea.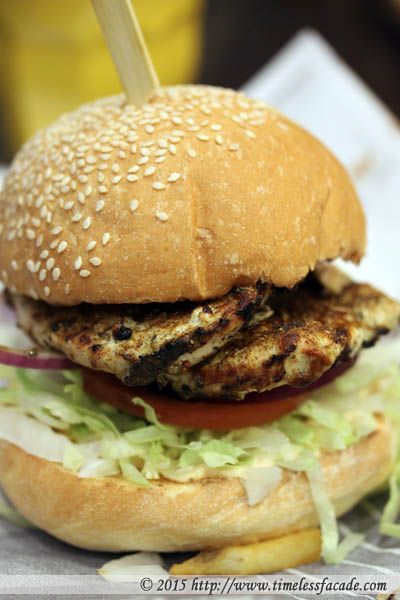 Cajun Chicken Burger
While I personally like chicken breast meat, this was a little too dry. Sandwiched between two soft but pedestrian buns and layered with a spicy cajun mayo sauce that had creamy nuances. Decent but no great shakes.
Original
Not content with just a plain burger, I added swiss cheese (+ $1.50) and bacon (+ $2) to spruce it up. Done to a perfect medium, the patty came across as tender with a satisfying beefy oomph while the semi molten cheese gave it a nice smooth texture. However the buns needed work; more time on the grill and more butter please. Nonetheless a very decent burger overall.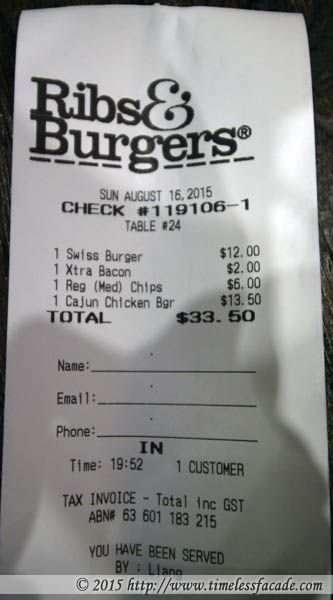 Bill
Dinner was a pleasant affair with rather reasonable prices (AUD 33.50 or ~ SGD $33.50). While the food might not have been outstanding, it's decent enough if you are craving a burger in Perth.


Final Verdict:

Ambience: 6.5/10
Service: 6.5/10
Food: 6.5/10
Value for money: 6.5/10
Overall: 6.5/10

Address: Shop 24, 140 William Street, Perth WA 6000

Contact: 08 9321 4888

Opening Hours:

Sun-Thurs: 11am – 9:30pm

Fri-Sat: 11am – 10pm

Website: http://ribsandburgers.com/au/