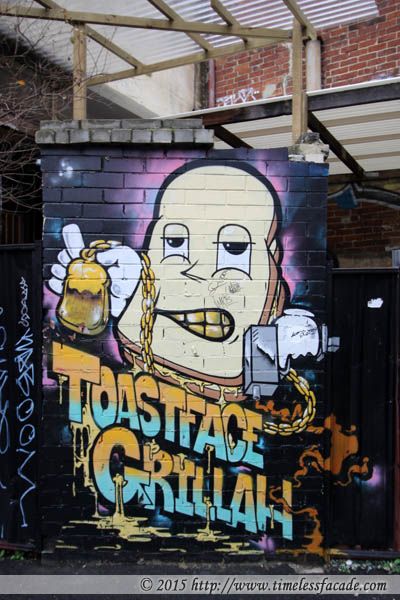 There is a scene in the movie "Chef" where professional chef Casper (played by Jon Favreau) whips up an unbelievably delicious looking and sounding (at least on screen) grilled sandwich for his son. As the wife and I drooled over the sandwich, the scene was inevitably etched into our memory and we longed for something similar. As luck would have it, on the recommendation of our friend, we dropped by Toastface Grillah in Perth on a weekday morning for some apparently awesome toasties.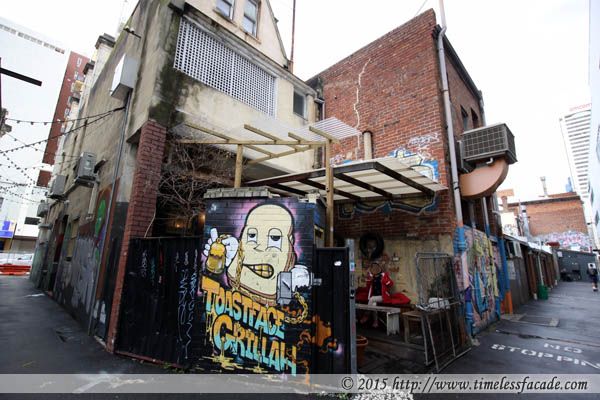 The Place & Menu
Located right smack in the middle of Perth's CBD and across the road from Perth station, Toastface Grillah is hidden away in a small side lane (Grand Lane), boasting exposed brick walls, grafitti and of course the ghetto styled, cute bad-ass sandwich mascot. Seating is al fresco and the place can probably seat ~ 10 pax. Place your order, pay at the counter (cash only) and your food will be served to you in a bit. Or if you prefer, you can do a takeaway.


Ol' Faithful (AUD 7.50)
The classic ham and cheese sandwich, elevated to an all new level with the gooey viscous cheddar, smoked ham all packed betwen 2 slices of mind-blowingly crispy grain bread. Coupled with a mild sweetness from the sweet pickle relish, this was a very good grilled sandwich.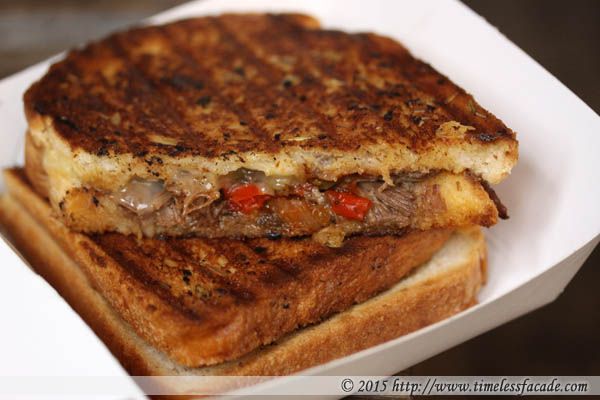 Steaks Is High (AUD 9)
Although the steak sandwich sported a similar, crisp bread base, the filling of slow cooked beef, grilled marinated onions and capsicum and BBQ sauce came across as a little too sweet and lacking in texture for my liking. I personally would have liked it better had it leaned towards the savoury side. Nonetheless, still a very decent toastie.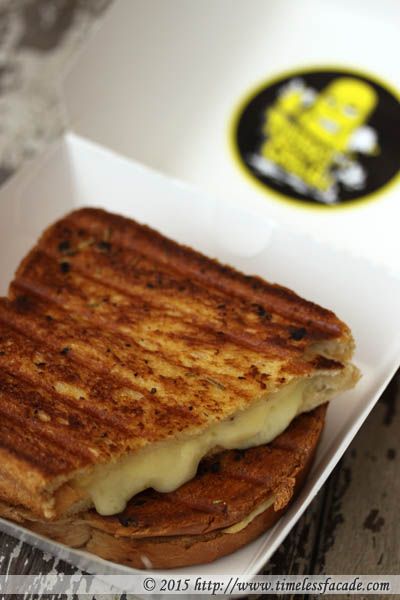 Trillacheese (AUD 7.50)
Undoubtedly the star of our meal, the Trillacheese toastie, which boasted a molten, lip smacking concoction of cheddar, gruyère and emmental cheese, sandwiched between two slices of delightfully crispy toast. I kid you not, this is simplicity at its best!

This place probably serves the best toasties I've had to date and I'll definitely be back in a heartbeat!


Final Verdict:

Ambience: NA
Service: NA
Food: 7.5/10 (8/10 for Trillacheese)
Value for money: 7.5/10

Overall: 7.5/10

Address: Grand Lane, Perth (Corner of Wellington & Barrack street)

Contact: +61 409 115 909

Opening Hours:

Mon to Fri - 0700hrs to 1600hrs

Sat - 0900hrs to 1600hrs

Closed on Sundays

Website: http://www.toastfacegrillah.com/