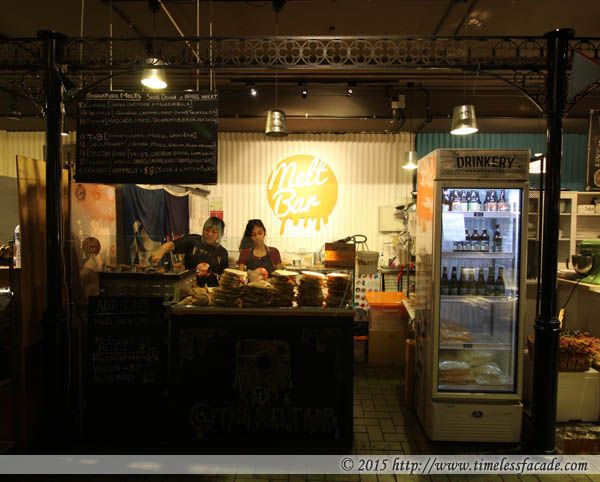 We were craving toasties a couple of weeks after our trip to
Toastface Grillah in Perth
and had heard that Melt Bar @ PasarBella purportedly served and I quote, "Singapore's best grilled sandwich". So off to Turf City it was, on a humid Saturday morning.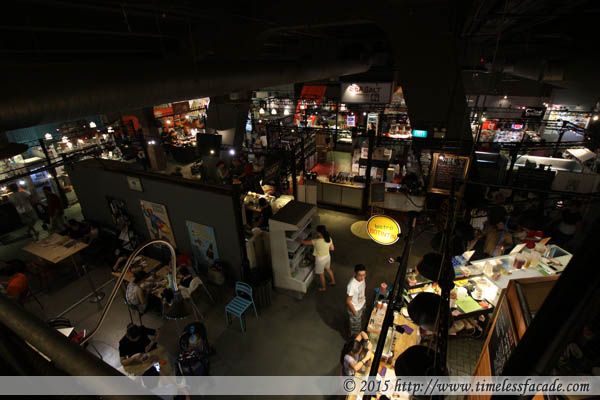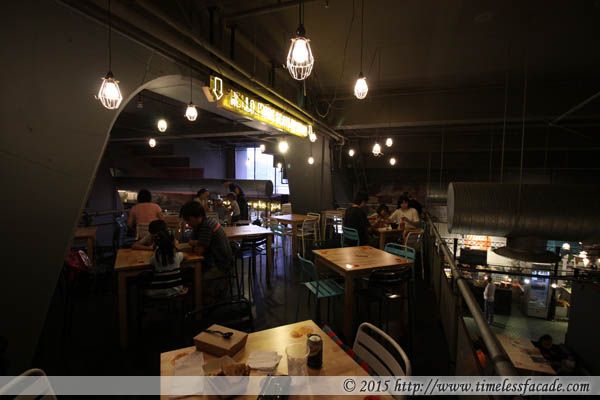 The Place
One of the many dining areas littered around PasarBella but the biggest and the only one on the second floor with a bird's eye view of the various stalls below. But regardless of where you sit, the fumes will get to you so be prepared to smell of food when you leave the place.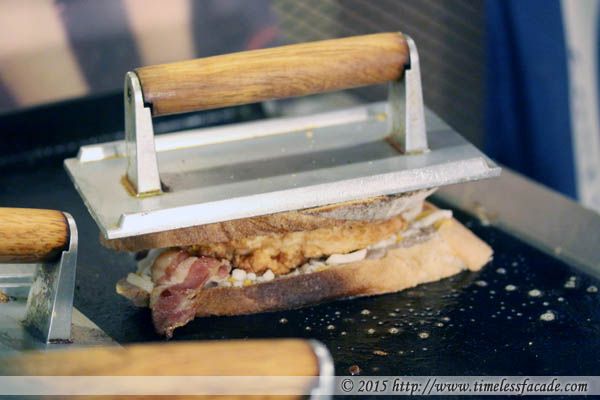 Classic ($10) + Fried Chicken ($5)
This grilled sandwich evidently didn't live up to the hype. For starters, the bread, though sporting a slight crisp on the surface, came across as a tad too thick and dry. The gooey mozzarella and sharp cheddar had a nice gooey texture but failed to make much of an impact with a less than generous serving and muted tastes; which was overshadowed by the taste of the ordinary tasting fried chicken. Overall still a palatable grilled sandwich but definitely not in the league of
Toastface Grillah
, at least in terms of taste and price.
Final Verdict:
Ambience: NA
Service: NA
Food: 6.5/10
Value for money: 5.5/10
Overall: 6/10
Address: Pasarbella @ The Grandstand - 200 Turf Club Rd, 287994
Contact: 8318 2326
Opening Hours: 11am-9pm Daily
Website: http://themeltbar.com/