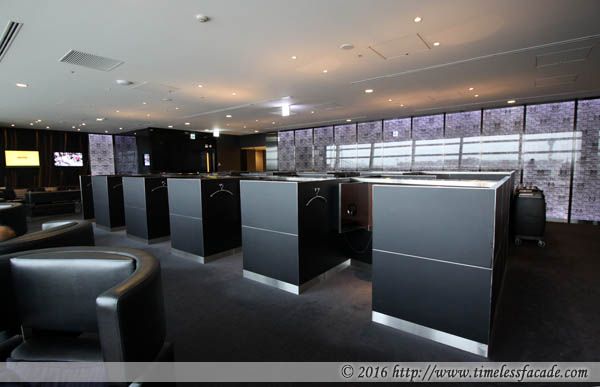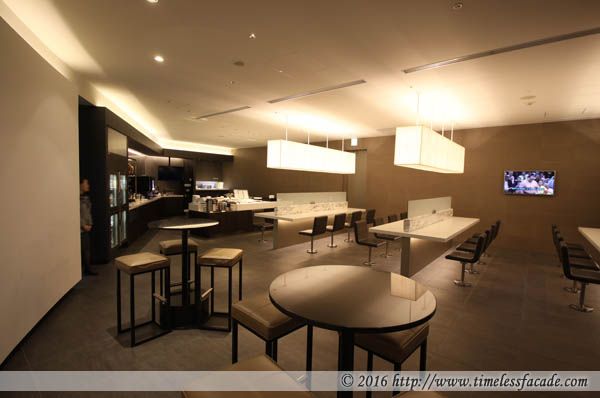 The Place
The lounge is huge and on the left side as you walk in from the main entrance is where you get a view of the tarmac or hole yourself up in a single cubicle to do your work/watch Japanese channels/sleep. The full service dining room (only operational during meal times) is also located in this section.

On the right hand side from the main entrance is where the kitchen is located (anytime dining where you can order from a limited menu - see pictures below) with proper tables and chairs for eating. There are also limited buffet spreads in both sections.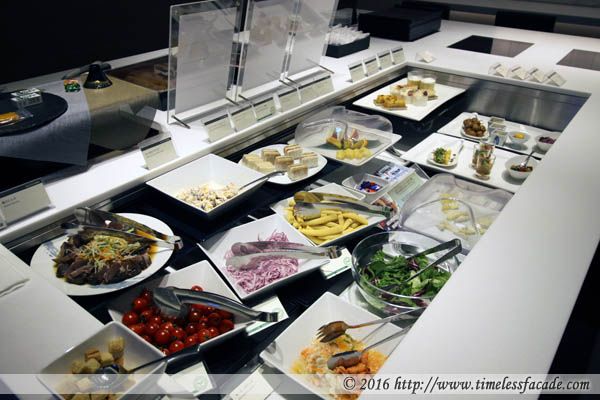 Buffet Spread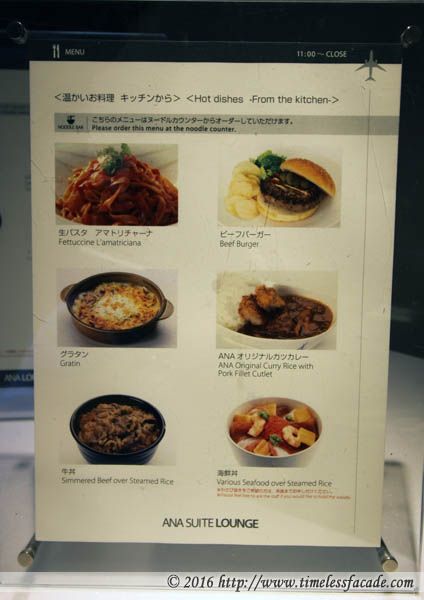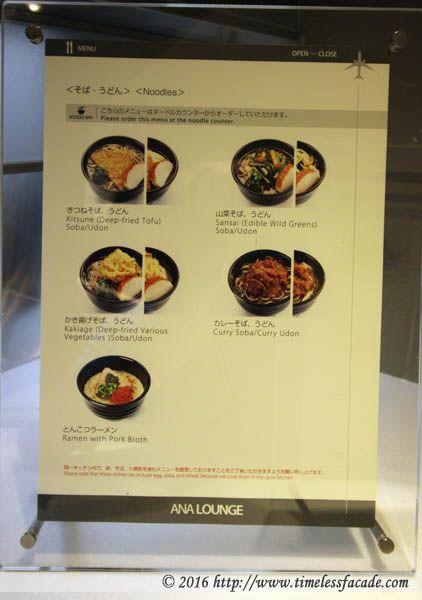 Anytime Dining Menu
Beef Burger & Simmered Beef Over Steamed Rice
The above 2 dishes were from the anytime dining menu and while the gyu don was respectably decent (more beef would be good though), the beef burger was average at best with the patty bland and a tad dry. Ditto the buns. I'll probably stick with the Japanese dishes next time round.
Akita Beef Round Steak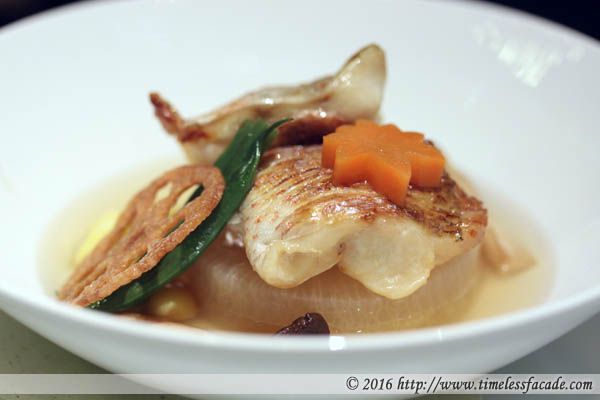 Salt Grilled "Hamada" Rockfish Marinated in Soy based Sauce
ANA Original Parfait "Minori no Tsuki"
The above 3 dishes were from the full service dining room menu (seasonal). The portion of beef was rather small and lacked the beefiness and marbling that I was looking for; I don't know if it was the grade of beef or the execution but it was a little disappointing, considering that Akita beef is rather respectable in Japan. The rockfish came across as palatable but no great shakes whilst the parfait (Minori no Tsuki is apparently a species of Maple native to Japan) proffered a sweet yet light ending to our meal.

Overall I think the ANA first class flights offer better dining quality onboard vis a vis their lounges.


Final Verdict:

Ambience: 8/10
Service: 8/10
Food: 6.5/10
Value for money: NA

Overall: 7.5/10

Address: Haneda Airport

Contact: NA

Opening Hours:

Near Gate 110: 5:00 AM - 1:00 AM
Near Gate 114: 6:30 AM - 1:30 PM