The opening of Emporium Shokuhin sometime late last year injected quite a buzz to the F&B landscape; a huge Japanese supermarket with its own customised aged beef facility, a live seafood market and of course, seven different Japanese dining concepts. The seafood wine bar, UMI+VINO most appealed to us so that's where we headed for dinner one weekday evening.


The Place
Located within the confines of Emporium Shokuhin at one of the corners of Marina Square Shopping Mall, UMI+VINO carries a certain coziness to it with its high ceilings, open concept seafood displays and muted colours. Tables are spaced adequately fair apart to ensure a comfortable communication space.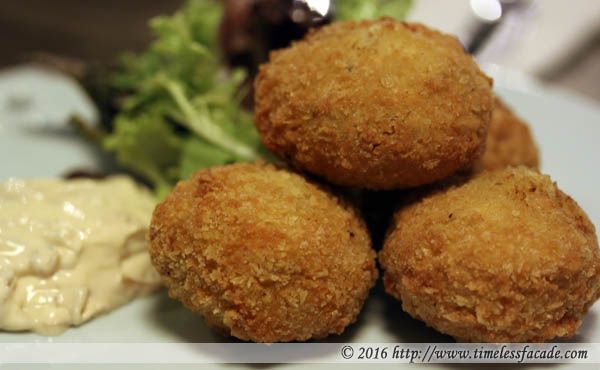 Homemade Crab Cakes
I was hopeful this would turn out as good as
Morton's
but unfortunately not. Although the breaded crumbs gave the crab cakes a crisp exterior and they came stuffed with quite a substantial amount of crab shreds, I couldn't quite make out the sweetness of the crustacean. Decent but hardly satisfying.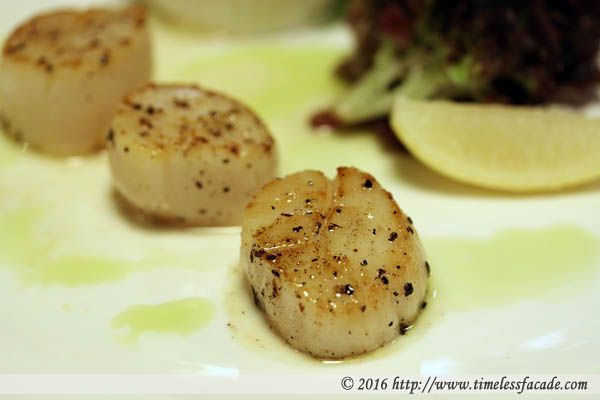 Scallops A La Plancha
Like the crab cakes, this was one of their signature dishes and it unfortunately failed to impress as well. Grilled on a hot plate (ala plancha) and sporting a touch of golden brown on the surface yet a little raw in the center, the texture was just right but the whole dish was drenched in way too much olive oil which overwhelmed the natural sweetness of the scallops (if any). Rather disappointing for $18++ (3 moderately sized pieces).


Sakura Ebi + Tiger Prawn Pasta
This smelt really good but faltered in the taste department, most unfortunately. The sakura ebi was a tad crisp but overly salty while the chilled angel hair pasta came across as a tad thick, soft and bland. Topped with a few pieces of crunchy but less than sweet tiger prawns. Average at best.


Baked Sea Bream Pie
The sea bream pie was surprisingly the best dish of the evening. Served with a huge puff pastry enveloping the entire dish (poke a hole through and the whole thing deflates) and a slice of fresh sea bream sitting in a pool of creamy, mildly sweet sauce, it was pretty decent and a little nostalgic on my part to be honest.


Bill
Dinner was a disappointing affair and on our part, the both of us forked out about $101 for the generally average quality of food and smallish portions. Service wasn't stellar either so there's really no reason to return in my humble opinion.


Final Verdict:

Ambience: 7/10
Service: 6.5/10
Food: 6/10 (6.5/10 for the sea bream)
Value for money: 5.5/10

Overall: 6.25/10

Address: #01-18 Marina Square, 6 Raffles Boulevard

Contact: 6224 3433

Opening Hours: 11.30am – 10pm

Website: http://www.emporiumshokuhin.com.sg/umivino.html