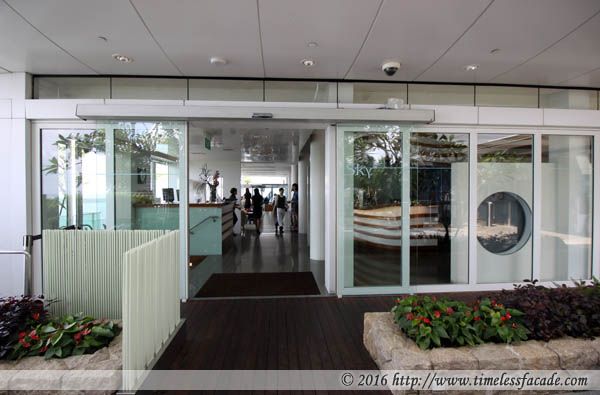 Justin Quek is arguably one of Singapore's most celebrated chefs and his restaurant, Sky On 57, opened with much fanfare as Singapore celebrated the return of one of its prodigal sons. 5 years on, we were excited to be part of the after party on the occasion of my good friend's visit to Singapore.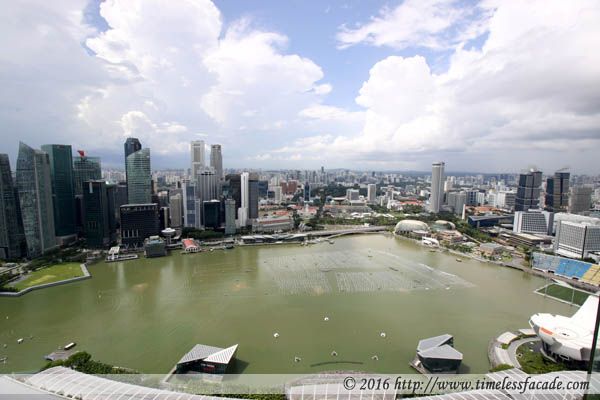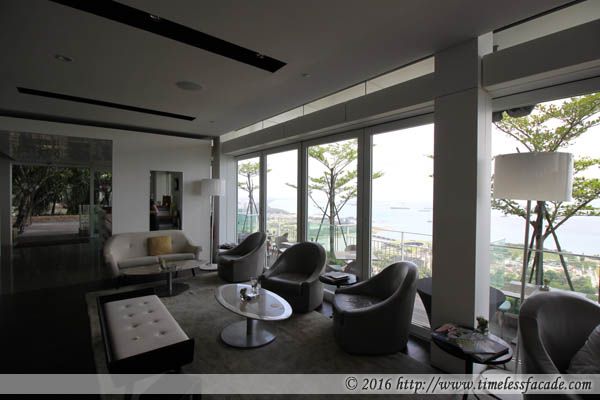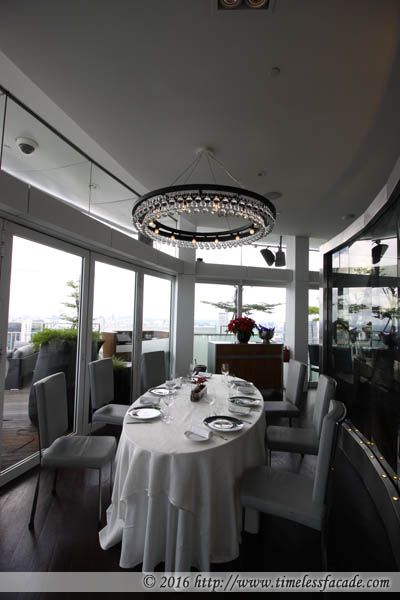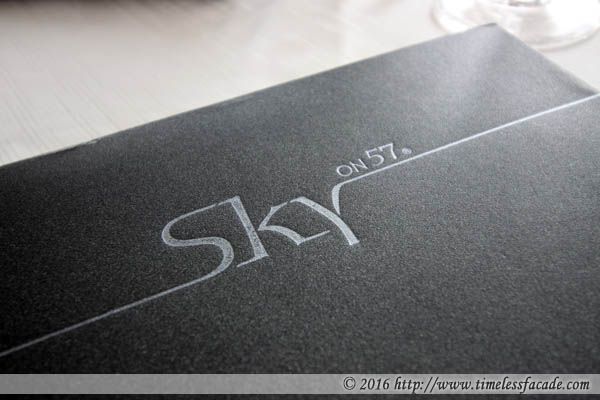 The Place
As the name suggests, Sky On 57 is perched on the 57th level (top floor) of the iconic Marina Bay Sands and plays neighbour to the infinity pool (accessible to hotel guests). The view is naturally awesome, boasting a birds eye view of the marina bay area but only if you are seated in the alfresco area where the bar is. Still, you do get a limited view of the surroundings if you manage to snag a window seat.


Complimentary Bread
There were a few different flavours of bread but all came across as average. Well, at least it helps you tide over the hunger pangs until the real food is served.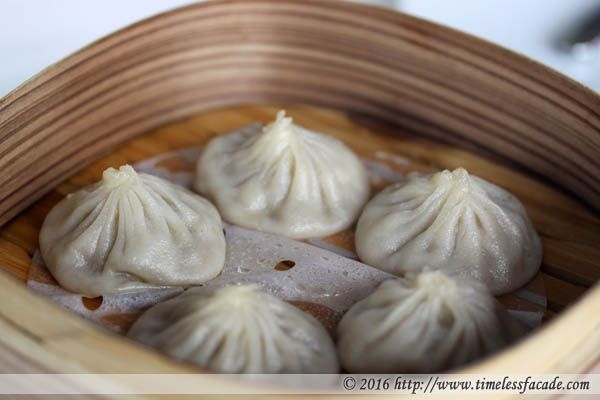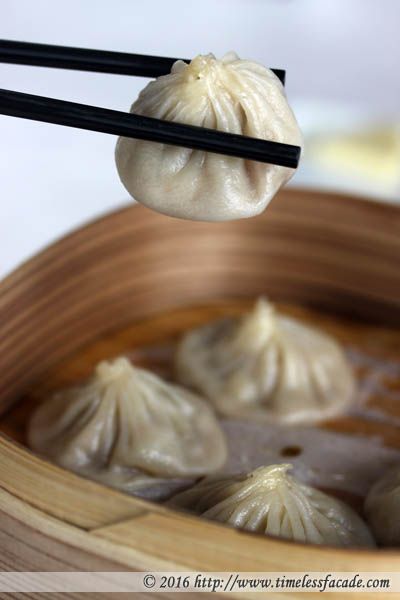 JQ's Signature (+$5)
Chef Justin Quek's signature Foie Gras Xiao Long Bao (小笼包) required a top up of $5++ for a total of five pieces. The skin was a wee bit too thick but I loved the richness of flavours in the soup and filling; a hint of truffle starts off before the taste of foie gras kicks in together with a mild porkiness from the meat, which had bits of chewy fat for that added texture. A beautifully concocted and excellent dish in my humble opinion. Caveat - you must like foie gras to really enjoy this dish.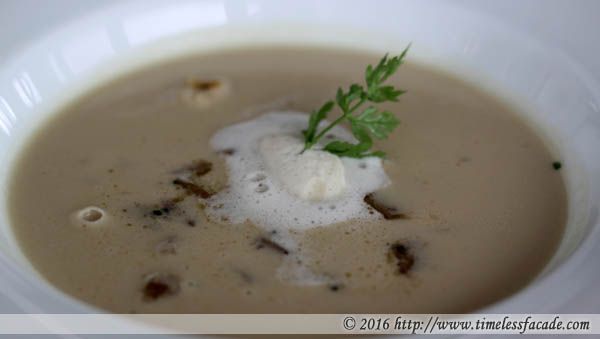 Jerusalem Artichoke Velouté
The velouté proved to be a great follow up to the xiao long bao; Creamy and rich without coming across as too heavy on the palate. Coupled with mild saltiness from the bacon bits, a crispiness from the croutons and crunchiness of the diced artichoke, it was a delight to consume. I hear the other soup option on the lunch menu, the Pumpkin Infused Superior Broth, was very good as well.


Wagyu Beef (+$5)
I'm not sure this was worth the additional $5++ top up. Granted, the boneless wagyu beef was very tender with a tinge of red in the center and a light sweetness from being marinated in hoisin sauce. Finished off with a light sprinkle of salt and two miserable stalks of vegetable. Decent but definitely not wow and rather nauseating after the second piece.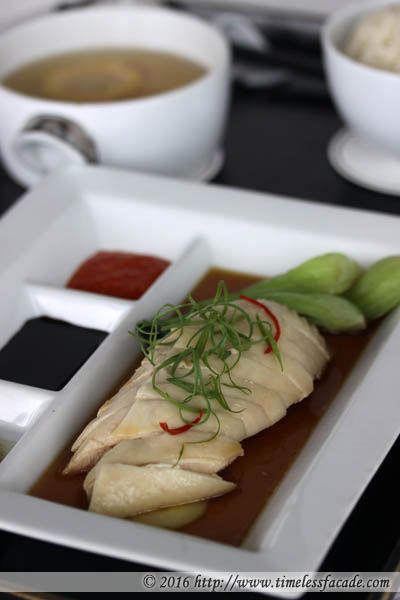 Singapore "Sakura" Chicken Rice
Singapore's national dish, the ubiquitous chicken rice. Sky On 57's rendition boasted succulent meat with mildly crunchy skin and very little fat (through the use of sakura chicken, which is a local product by the way). Coupled with a bowl of fragrant, not overly oily rice that hinted strongly of ginger, this was one of the best chicken rice I've had thus far.

Comparisons with the famous Tian Tian Chicken Rice @ Maxwell are inevitable and although Tian Tian loses out quite a fair bit on the quality of meat, its rice actually tastes better but only if slathered with their "special sauce". In itself, Tian Tian's rice comes across as bland and rather flat. Then there is the comparison of price which is at least a 6x differential but I'm happy to fork out the extra dough for Sky On 57's offering, which also comes with a bowl of delicious corn soup, if that's any consolation.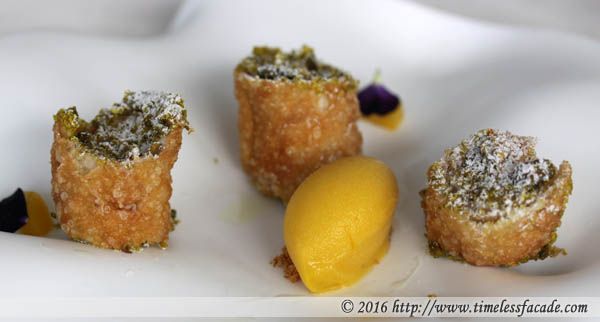 De Sicilia
The cannoli came across as rather hard and reminded me a little of the crackers you eat with yusheng during Chinese New Year. Smoothly sweet from the mascarpone filling with a nutty finish courtesy of the pistachio topping. No great shakes honestly.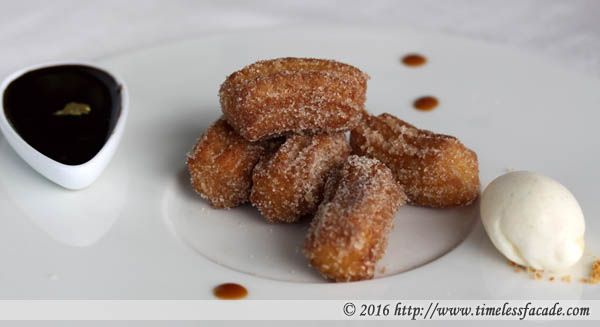 Churros
Fluffy but coated with way too much sugar, the churros came served with a scoop of vanilla ice cream and a dish of viscous chocolate sauce. Very palatable but nothing out of the ordinary.


Bill
The 3 course set lunch stands at $55++/head and the 4 course at $65++ (before any optional adders), which is honestly a tad expensive given the overall hit and miss quality of the food (local/Asian fare tend to excel but the western dishes/desserts seem to falter). However, having said that, Sky On 57 does offer a great, albeit very pricey introduction to local cuisine in an uplifting environment with good service. I'll be happy to drop by again, if only for the chicken rice and the foie gras xiao long bao.


Final Verdict:

Ambience: 8.5/10
Service: 7.5/10
Food: 7/10 (8/10 for the chicken rice)
Value for money: 6/10

Overall: 7.25/10

Address: Sands SkyPark, Tower 1, Level 57

Contact: 6688 8857

Opening Hours:

Breakfast:
Monday - Friday 7:00am - 10:30am
Saturday & Sunday 7:00am - 11:00am

Lunch:
Monday - Friday 12:00pm - 2:30pm
Saturday & Sunday 12:15pm - 2:30pm

High Tea:
Monday - Friday 2:30pm - 5:00pm
Saturday, Sunday & Public Holidays 3:00pm - 5:00pm

Dinner:
Daily 6:00pm - 10:30pm
(Dinner is served exclusively indoors.)

Flight Bar & Lounge
Sunday - Thursday 6:00pm - 2:00am
Friday - Saturday 6:00pm - 3:00am
Last order for bar bites at 1:00am

Website: http://www.marinabaysands.com/restaurants/celebrity-chefs/sky-on-57.html