Yes we were in Hong Kong again over the weekend as an impromptu reprieve from our punishing work schedules. And the first stop of our eating trip was the iconic 大排檔, Lan Fong Yuen (蘭芳園), where the silk stocking milk tea (丝袜奶茶) was said to have been invented.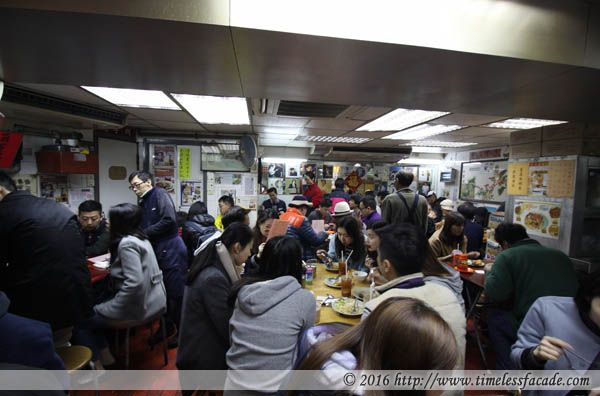 The Place
Located at the top of Cage Street, LFY occupies a rather small space (in comparison to its fame) which can probably sit about 40 pax. As with other eateries in Hong Kong, table sharing is very common here and personal space is definitely non existent.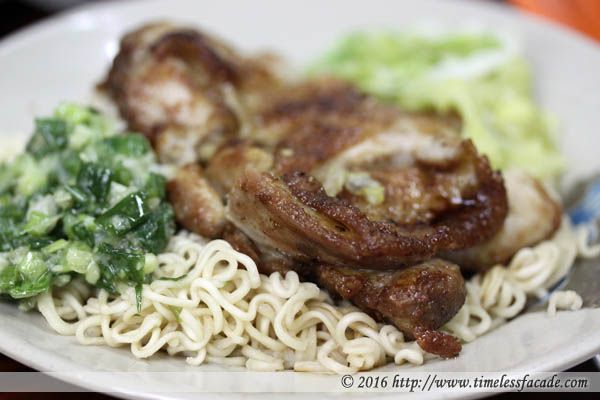 Chicken Steak Instant Noodles
The wife is quite a fan of instant noodles so we had to try the 蔥油雞扒撈丁 (it definitely helped that LFY is known for it). The noodles (Nissin) came across as bland but the chicken was pretty delicious; mildly crisp on the outside yet tender on the inside with a lingering savouriness. I didn't quite take to the green onion though, which came across as way too overwhelming. Still a pretty good eat nonetheless and you can get this and their famed 丝袜奶茶 for HKD 51 (+ 2 HKD if you want the drink iced).
French Toast (24 HKD)
This is probably the BEST french toast I've tried to date. LFY's 傳統咖央西多士 is seriously delicious. Lightly crisp on the outside but soft and fluffy on the inside with a layer of kaya at the center, the toast had a nice balance of butter, egginess, honey (add it yourself) and the sweetness and fragrance from the kaya. Although deep fried, it didn't come across as overly oily. My only regret is that I only had one serving!
Queues are long and prices are a little high considering that LFY is a 大排檔 but I would gladly return to have another shot at their french toast, noodles and to try their award winning pork chop bun.


Final Verdict:

Ambience: NA
Service: NA
Food: 7.5/10 (8/10 for the french toast)
Value for money: 7/10

Overall: 7.25/10

Address: 2 Gage St (中環結志街2號)

Contact: 2544 3895 / 2854 0731

Opening Hours:

Mon to Sat - 0730hrs to 1800hrs