Lucky Pierrot is an exclusively Hakodate fast food chain with many outlets dotting Hokkaido's third largest city at the island's southern tip. What's astonishing is that it currently ranks #1 on tripadvisor's list of places to eat in Hakodate and has received rave reviews in many online publications. Since we were in Hakodate for a few days, we decided to drop by to see what the fuss was all about.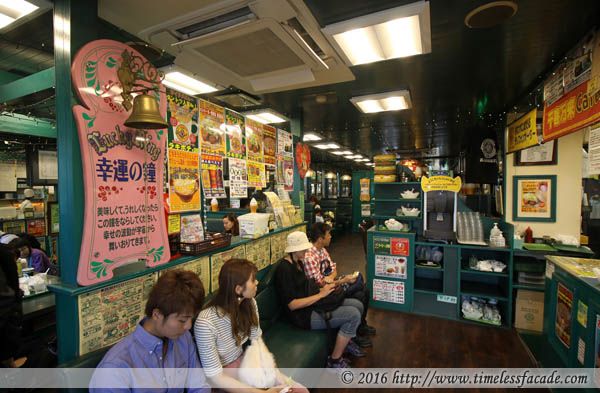 The Place
There was a short queue when we arrived just after lunch (which soon bloomed into quite a line at the end of our meal) and the procedure to order/get a table was rather different from what we were used to (it didn't help we didn't speak a word of Japanese). After much gesturing, we finally figured it out. You first queue to place an order, make payment and then wait for a table to free up, in which case a wait staff will direct you to it before serving up your order.
Chinese Chicken Burger
And the Chinese Chicken Burger ranks #1 on the popularity charts at Lucky Pierrot. Well, with all the hype, I frankly found this average at best. The chicken came across as crispy but rather unassuming in taste (just sweet like 咕噜肉); something any half decent Chinese eatery would be able cook up. The sesame buns were pretty good though.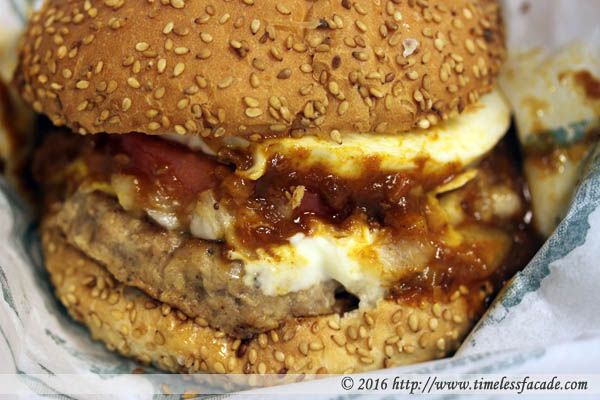 Lucky Egg Burger
#2 on the charts goes to the Lucky Egg Burger, which is essentially a beef patty layered with fried egg, mayonnaise, a slice of tomato and Japanese curry. Verdict? The flavours seemed to gel together (but barely!) and overall the whole concoction tasted a little too soft and mushy for my liking. I liked the whole idea behind the burger, just not the execution!
Cheese Fries
The serving of cheese was dismal and there was barely any taste. Fries came across as decent but no great shakes.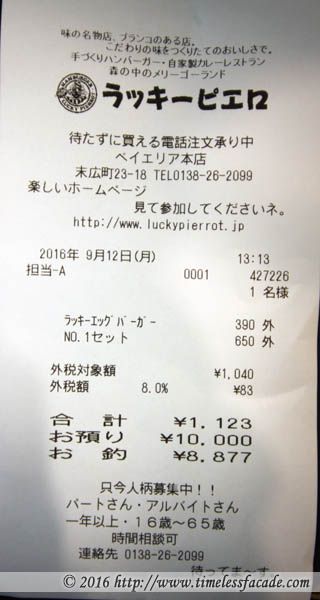 Bill
At 1,123 JPY (~ SGD 15 at time of conversion), the food isn't expensive by Japanese standards but I reckon food quality is average at best. Maybe it's the novelty of dining in an eatery that's exclusive to an area but for me, I'd rather head to a Macdonald's (not that it's any better but at least there's no hype)


Final Verdict:

Ambience: NA
Service: NA
Food: 5.5/10
Value for money: 6/10

Overall: 5.75/10

Address: 〒040-0053末広町23-18

Contact: 0138-26-2099 (Map on your GPS using this)

Opening Hours: 10:00 - 00:30 daily (01:30 on Saturdays)

Website: http://luckypierrot.jp/



Thankfully, as we walked around Hakodate, we chanced upon 世界で2番めにおいしい焼きたてメロンパンアイス (along the same row as a school and near the churches), which translates as "the second most delicious melon bread ice cream in the world".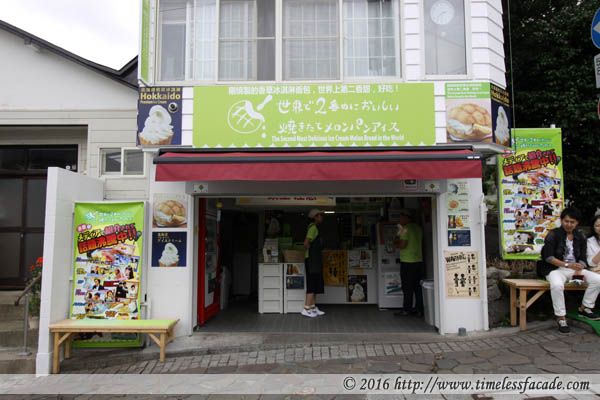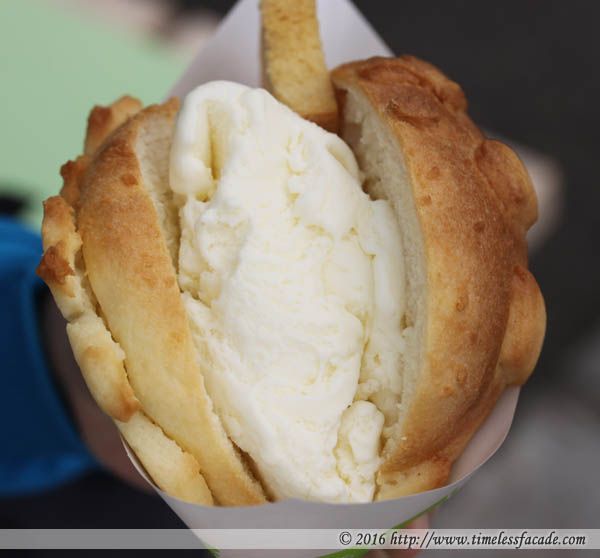 Melon Pan Ice Cream
This was ridiculously delicious for something so simple and even the wife, who isn't a fan of sweet stuff, was blown away. A scoop of ice cream was wedged between the piping hot bread as it came out of the oven and oh boy, was it delicious! Hot, cold, fragrant, mildly sweet, creamy and delightfully soft all wrapped up in one compact package. At 400 JPY (~ SGD 5) at time of conversion, definitely a must try.


Final Verdict: 8/10

Address: 〒040-0054 北海道函館市元町10-7 (they have outlets all over Japan)

Contact: 050-5783-1544 (Map on your GPS using this)

Opening Hours: 10:00 - 18:00 daily

Website: http://melonpan-ice.com/