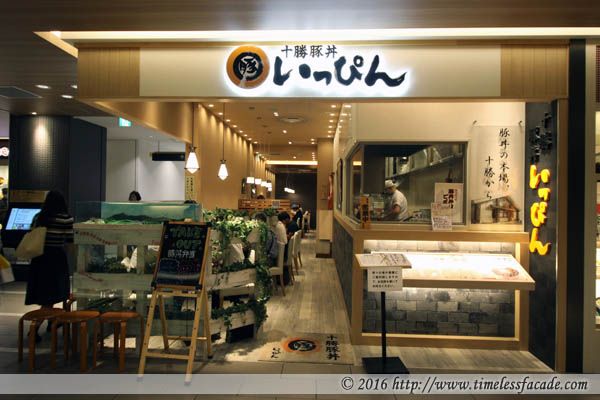 A friend recommended this to us while we were in Sapporo and since it was a very short walk from our hotel to Stellar Place @ Sapporo Station, we popped by to indulge in some apparently very delicious grilled pork.
The English Menu
I like how the English menu is done up by hand; feels very personal and self explanatory. Only thing is that it seems to be missing a couple of items as compared to the Japanese menu (but I could be wrong as I don't really understand Japanese).
特盛豚丼
This was the normal rice with 3 slices of pork. And it was indeed delicious. Tender meat glazed over with a mildly sweet sauce, coupled with charred bits and the ever addictive Japanese rice, this was one simple, yet seriously delicious bowl of grilled pork rice. On hindsight, I should have been greedy and doubled my pork.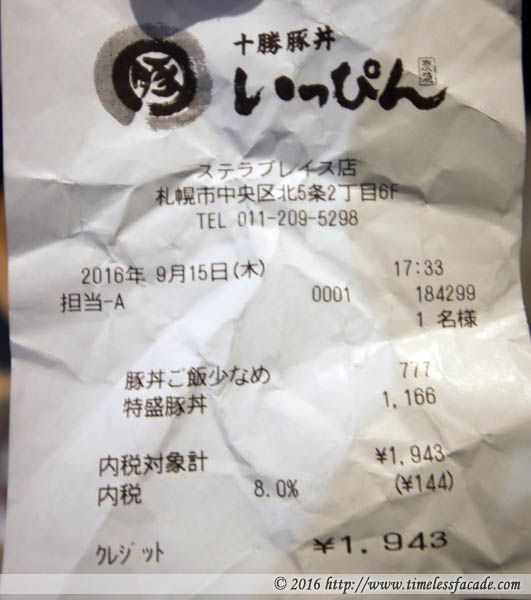 Bill
A small bowl of rice (2 slices pork) and a normal bowl of rice (3 slices pork) cost us to the tune of 1,943 JPY (~ SGD 25 at time of conversion), which was reasonable by Japan's standards and very worth it in my humble opinion. It was so good that I visited twice during my trip!


Final Verdict:

Ambience: 6/10 (a little cramp)
Service: 7/10
Food: 8/10
Value for money: 8/10

Overall: 7.25/10

Address: Stellar Place Centre Sapporo 6F (〒060-0035 北海道札幌市中央区北5条西2丁目5 6階). Various other outlets in Sapporo.

Contact: 011-209-5298

Opening Hours: 11:00 to 23:00 (Last Order 22:30)

Website: http://www.butadon-ippin.com/