I was craving sandwiches and decided to drop by Park Bench Deli one evening after work to avoid the office crowds.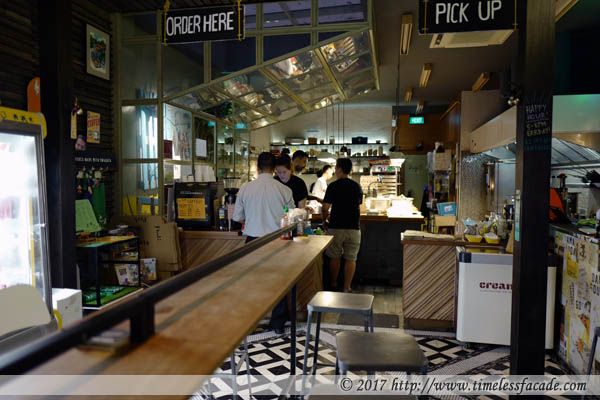 The Place
Nothing seems to have changed since
my last visit
(the variety of drinks in the chiller seem to have increased; definitely a good thing).
Cheese Steak
I reckon this was modeled after the famous Philadelphia cheese steak but it didn't quite taste the same. That's not to say that it was bad. In fact, I found it quite enjoyable with its strong caramelised onion overtures coupled with a cheesy base and lightly chewy strips of beef. The bread could do with some work though, coming across as a tad stodgy.
Bill
$16 nett for a delicious sandwich; definitely worth it in my humble opinion.


Peanut Butter Jelly Sandwich
Had the PBJ sandwich as well and I still find
Artistry's
rendition better (though it's been a while since I've eaten there). You can see my write up on the PBJ sandwich
here
.
Final Verdict:
Ambience: 7/10 (quirky place)
Service: NA
Food: 7/10
Value for money: 7/10
Overall: 7/10
Address: 179 telok ayer street
Contact: 6815 4600
Opening Hours:
Mon to Fri - 1030am till 10pm (closed daily from 4pm to 5pm and last food order at 930pm)
Sat - 1030am till 4pm(last food order at 330pm)
Website: http://parkbenchdeli.com/