A couple of us dropped by Fat Cow for lunch one weekday afternoon after hearing so much about their signature wagyu donburi.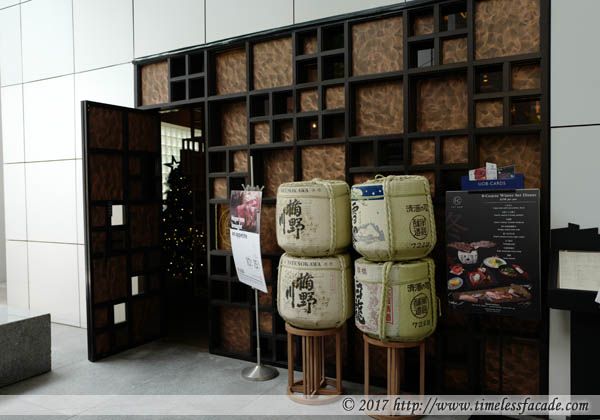 The Place
Located at a corner of Camden Medical Centre, Fatcow took quite a bit of finding as there didn't seem to be any clear signs as to where exactly the place was from the carpark. But we finally found the place and were led into a "private" room for the 8 of us; "private" because it was really just part of the main bar area with a paper thin partition that afforded some visual privacy (no respite from the noise though).


Salad, Miso Soup & Chawanmushi
A side of fresh salad, miso soup and chawanmushi came as a side to our set lunch. I personally liked the chawanmushi; smooth and light without coming across as too eggy and served with a slice of scallop, mushroom and prawn.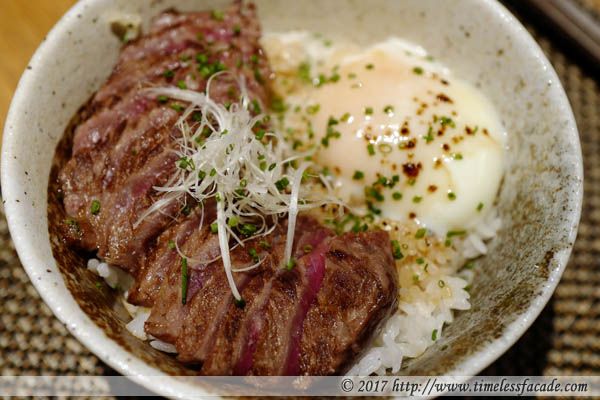 The Fat Cow Donburi
And the sole reason why we were here; the namesake Fat Cow Donburi. I ordered my wagyu medium rare but it seemed a touch undercooked even though the flavours were good; salty with a robust beefiness but a little lacking in the juiciness. The wobbly onsen egg imbued the dish with a creamy texture. A good dish but lacked the wow factor in my humble opinion.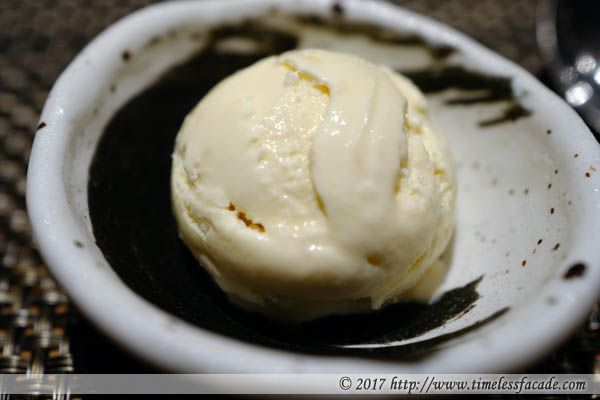 Ice Cream
A tiny scoop of smooth and creamy caramel ice cream (probably the size of 2 quail eggs) capped off our meal. Inadequate but appreciated nonetheless.


Bill
The 8 of us racked up a bill of ~$480 and though good, doesn't quite justify the quality and quantity of food honestly. We left the restaurant feeling a little unsatisfied to be honest. Service overall was decent but tea refills need to be more forthcoming, especially at $5++/pax. Will I be back? I highly doubt so, unless someone is picking up the check.


Final Verdict:

Ambience: 6.5/10 (For the "private room")
Service: 6.5/10
Food: 7/10
Value for money: 6/10

Overall: 6.5/10

Address: #01-01 Camden Medical Centre

Contact: 6735 0308

Opening Hours:

Lunch

Monday to Sunday: 12PM to 3PM (Last order at 2.30PM)

Dinner

Monday to Sunday: 6PM to 11PM (Last order at 10.30PM)

Website: http://www.fat-cow.com.sg/