Sky 57 has closed for good (since June 2017) so I thought I would remember the place by doing a writeup on our not too recent weekend lunch experience.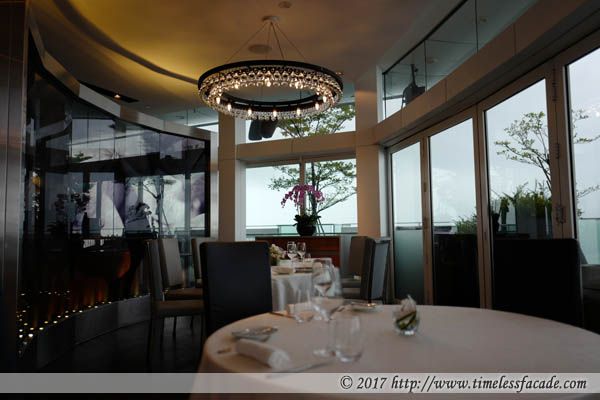 The Place
We got a semi private table in one of the partially enclosed corners so it was nice and quiet with a great view of the surroundings.


Complimentary Bread
We were offered 2 rolls this time round; a baguette and a bun topped with furikake. The latter was interesting but both were merely stop gap measures in staving off our hunger.


Tomyum Infused Pumpkin Velouté
Relatively spicy (for me at least) but creamy with a touch of sweetness from the pumpkin. Shreds of blue swimmer crab provided an alternative texture. Pretty good.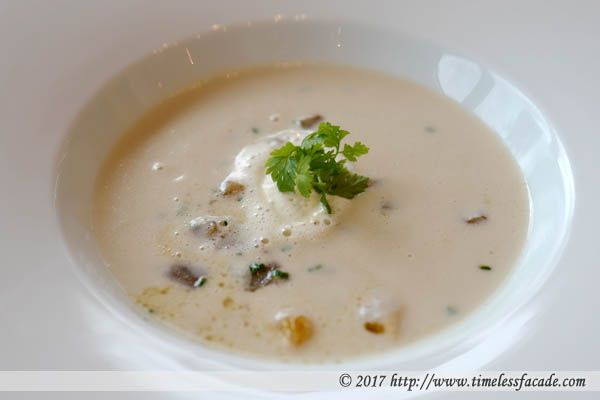 Jerusalem Artichoke Velouté
This was as good as I remembered it to be. Mildly sweet yet savoury without coming across as too nauseating. Coupled with a generous serving of crunchy artichoke cubes and crisp, very buttery croutons. One word. Delicious.


Organic Egg
A wobbly egg with an oozing center served with iberico pork belly, mushrooms, chives, potato espuma, truffle butter and rice krispies; an explosion of texture from creamy to chewy to crispy. Flavours were very good too; mildly savoury, salty and earthy with the smooth finish from the egg yolk. Only small gripe I had was that the rice krispies seemed a wee bit stale.


JQ's Signature
JQ's signature foie gras
xiao long bao
didn't quite live up to it's name in this instance. Although I thought the flavours were good (though a touch muted), unlike our
previous visit
, the skin was overly dry and juices were a little lacking. A case of inconsistency?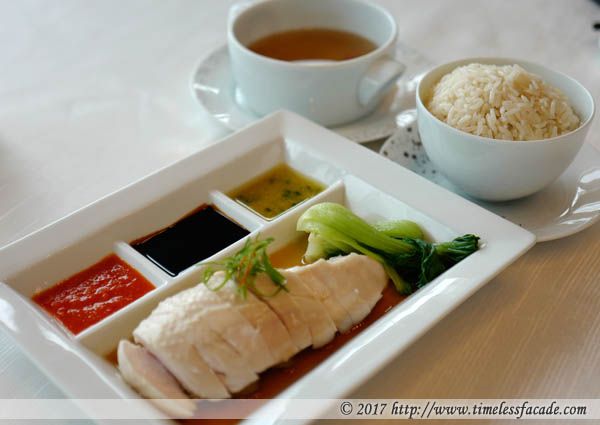 Singapore "Sakura" Chicken Rice
The chicken rice wasn't in the lunch set and they had to make an exception (thankfully at no extra charge). The breast meat (as per our request) was very tender and moist with minimal fat under the skin whilst the rice came across as fragrant but not too oily. Very good!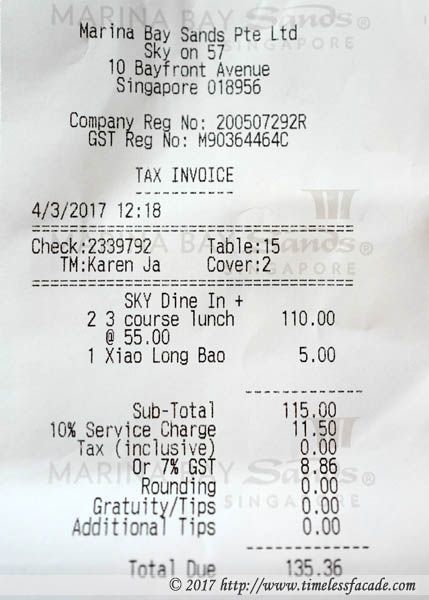 Bill
We didn't quite take to their desserts during our
last visit
so we skipped it this time round. Service was good and we're really going to miss the chicken rice.
Final Verdict: (CLOSED)
Ambience: 8.5/10
Service: 7.5/10
Food: 7/10 (8/10 for the chicken rice)
Value for money: 6/10
Overall: 7.25/10
Address: Sands SkyPark, Tower 1, Level 57
Contact: 6688 8857
Opening Hours:
Breakfast:
Monday - Friday 7:00am - 10:30am
Saturday & Sunday 7:00am - 11:00am
Lunch:
Monday - Friday 12:00pm - 2:30pm
Saturday & Sunday 12:15pm - 2:30pm
High Tea:
Monday - Friday 2:30pm - 5:00pm
Saturday, Sunday & Public Holidays 3:00pm - 5:00pm
Dinner:
Daily 6:00pm - 10:30pm
(Dinner is served exclusively indoors.)
Flight Bar & Lounge
Sunday - Thursday 6:00pm - 2:00am
Friday - Saturday 6:00pm - 3:00am
Last order for bar bites at 1:00am
Website: http://www.marinabaysands.com/restaurants/celebrity-chefs/sky-on-57.html (CLOSED)