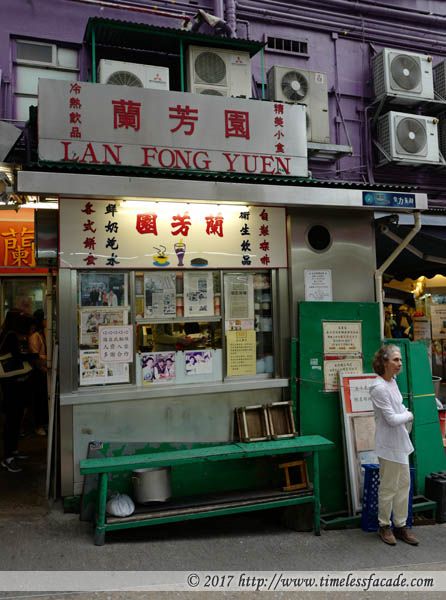 And we were back at Lan Fong Yuen (LFY) about a year later for breakfast and of course the
delicious French Toast
.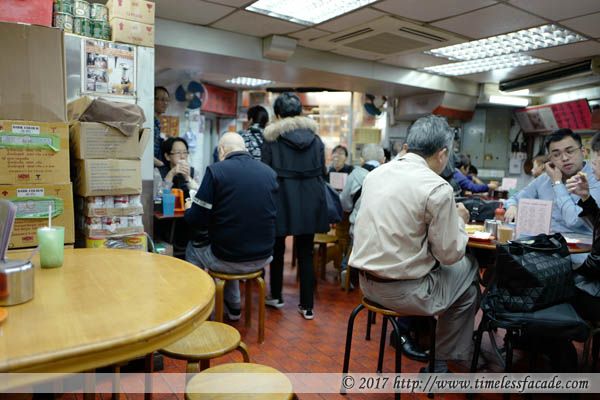 The Place & Menu
It was an early Saturday morning and there was quite a fair bit of space available (we didn't have to share tables this time round) and service was a lot more agreeable.
Stocking Milk Tea (絲襪奶茶)
LFY is touted to be the creators of the ubiquitous Stocking Milk Tea or 絲襪奶茶; it came across as lightly bitter with a mild sweetness. Not a tea connoisseur but found it pretty decent though I would have liked it a wee bit sweeter.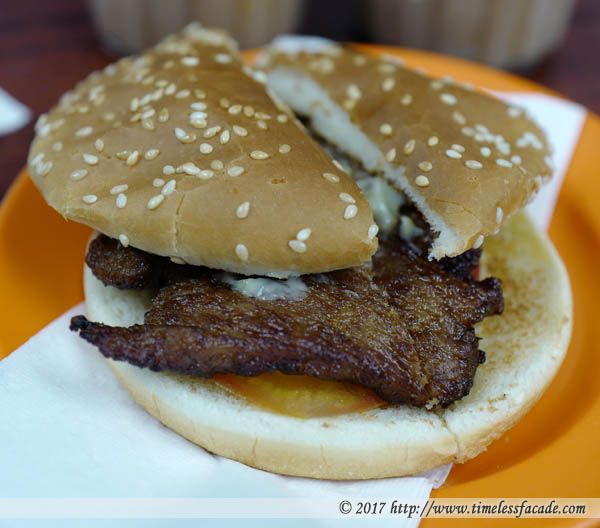 Pork Chop Bun (金牌豬扒包) - HKD34
The award winning pork chop bun. But I found it rather average; a relatively tough piece of pork chop sandwiched between 2 rather dry and thin burger buns. I honestly don't see the fuss.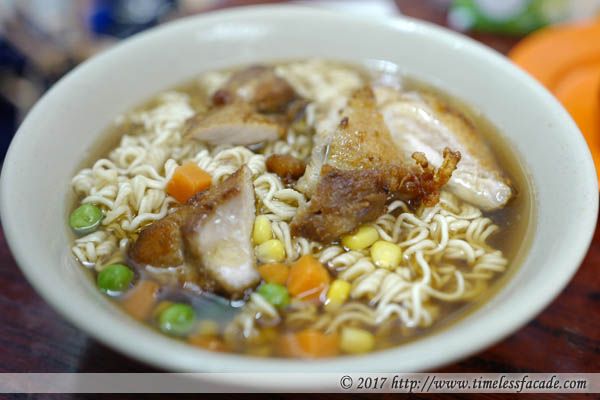 Nissin Noodles With Chicken Chop (皇牌雞扒出前一丁) - HKD36
They didn't have their famous 蔥油雞扒撈丁 available so early in the morning so we went for the instant noodles with chicken chop which was decent if you like Nissin with all the packet seasoning aka monosodiumglutamate. The chicken chop was crispy along the edges yet sufficiently juicy and savoury.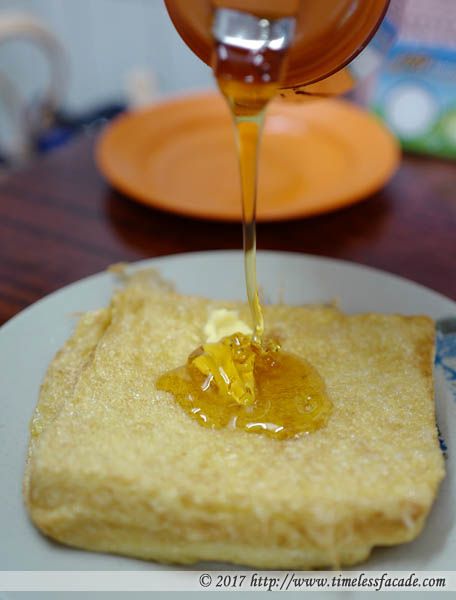 French Toast (傳統咖央西多士) - HKD24
My absolute favourite french toast with a blob of butter in the middle. Mildly crisp on the outside with a delightfully soft and fluffy center filled with kaya; all without the greasiness that I would usually associate with deep frying. Add honey for that extra sweetness. Excellent!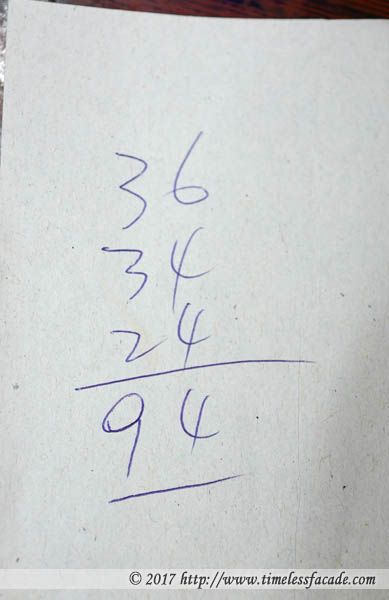 Bill
The total damage? HKD 94. Relatively expensive for a 大排檔 but I'll be happy to return for their french toast.


Final Verdict:

Ambience: NA
Service: NA
Food: 7/10 (8/10 for the french toast)
Value for money: 7/10

Overall: 7./10

Address: 2 Gage St (中環結志街2號)

Contact: 2544 3895 / 2854 0731

Opening Hours:

Mon to Sat - 0730hrs to 1800hrs