Our
previous visit
to Lei Garden Mongkok (1 Michelin Star) was great so we decided to revisit during our recent trip.
The Place
We didn't have a reservation and walked in when it opened for business. Thankfully tables were aplenty but people starting streaming in at about 7pm so I would recommend making a reservation if you intend to dine around that time.
Double Boiled Soup (老火汤)
We started off with a hot favourite (literally!) - a deliciously light yet flavourful lotus root with pork and octopus double boiled soup. Definitely a great way to start off especially if you like soup.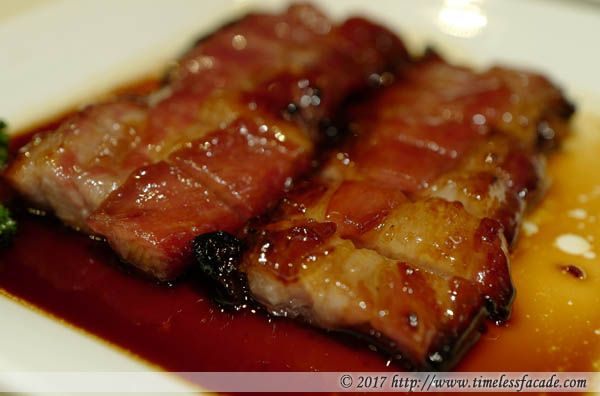 Honey Sauce BBQ Pork
Boasting a ~30% fat to meat ratio, the tender charsiew was coated in a layer of mildly sweet honey and had crispy charred bits along the edges; doused in a mildly salty sauce (unlike Singapore, which is usually sweet). Pretty good.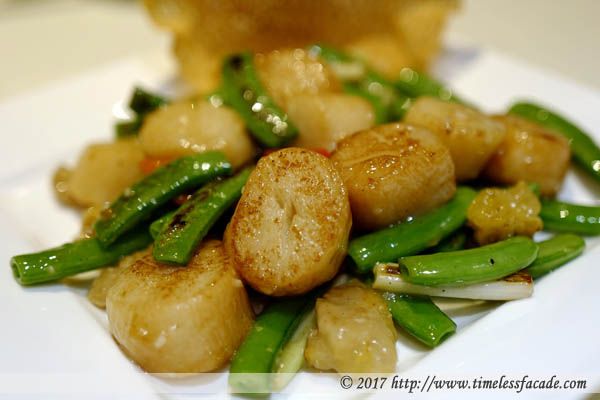 Stir Fried Scallops with Yellow Fungus, Macadamia & Snow Pea (HKD 188)
I counted a total of 10 beautifully seared and relatively large scallops (a tad overly chewy though, especially the bigger ones), fried with macadamia nuts and sweet, crunchy snow peas. The wok hei was distinct but I found the fungus a tad too mushy for my liking. A good dish nonetheless.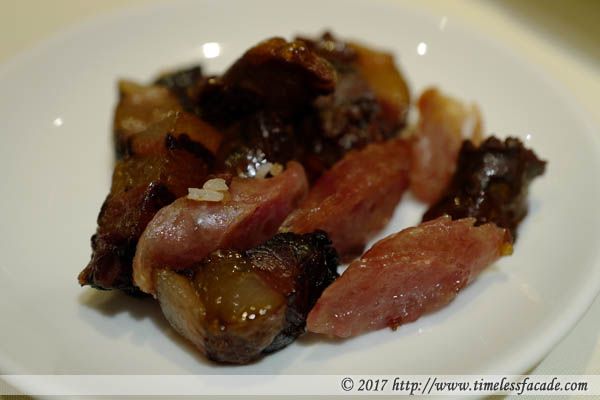 Claypot Rice (HKD 52/pax)
This was my first experience eating claypot rice in Hong Kong and it is quite different from what's served in Singapore (at least based on my limited experience). When the claypot is served, the waxed meat is separated and the dark sauce added in whereas in Singapore, everything is mixed in together with the dark sauce. The Lei Garden rendition also didn't have the burnt "taste" and came across as rather bland. I liked the waxed meat though; compact but not too dry or overly sweet.

I forgot to take a photo of the receipt and I don't quite remember how much it cost but all in all, it was a good meal (with the exception of the claypot rice) and the both of us rolled out of the place. Service was slightly warmer this time round and I'll definitely be back!


Final Verdict:
Ambience: 7/10
Service: 7/10
Food: 7/10
Value for money:NA (don't remember the cost)

Overall: 7/10

Address: 121 Sai Yee Street, Mongkok, Hong Kong

Contact: (852) 2392 5184

Opening Hours:

Lunch: 11:30 a.m. - 3:00 p.m.
Dinner: 6:00 p.m. - 11:30 p.m.

Website: http://www.leigarden.hk/eng/index.asp