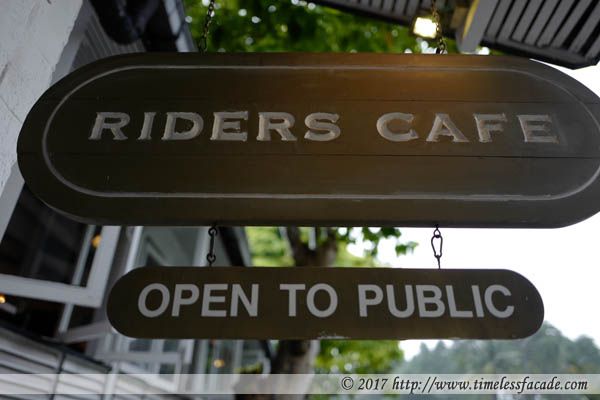 We had been meaning to drop by Riders Cafe for the longest time but somehow never managed to get to it until one overcast Saturday morning when we decided to go off the beaten track.
The Place
Located at the Bukit Timah Saddle Club in a charming colonial style building, Riders Cafe boasts great ventilation and views of a field and horses (sometimes - not to mention the smells too). Which is great if the weather is cooling (not too common in Singapore though) and you enjoy dining alfresco. The place is a constant buzz so reservations are advisable (I witnessed a few people being turned away without one).
Fried Chicken BLT
The chicken patty was well marinated with spices and came across as mildly sweet but not too dry. Topped with coleslaw, rather weak kimchi mayonnaise and sandwiched between two rather insipid buns. Still palatable though.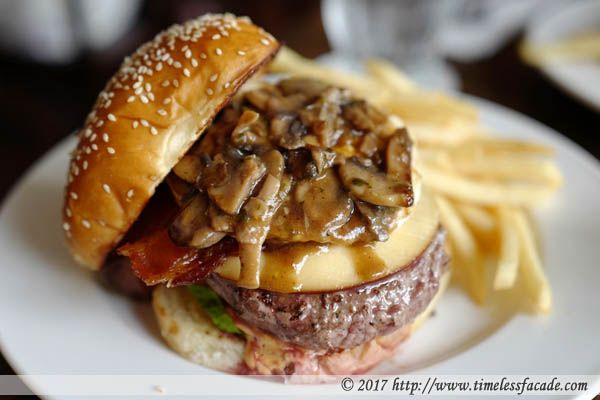 Riders Burger
I opted for the works; added mushrooms, bacon rashers and an egg. The Angus beef patty had bits of fat in it which made for a nice chewy texture. However the bovine flavours were a little muted and the bacon, a little limp. I liked the smooth creaminess the egg yolk provided though; a sort of gooey glue that brought everything together. Buns needed more butter and time on the grill in my humble opinion. Decent burger overall but no great shakes.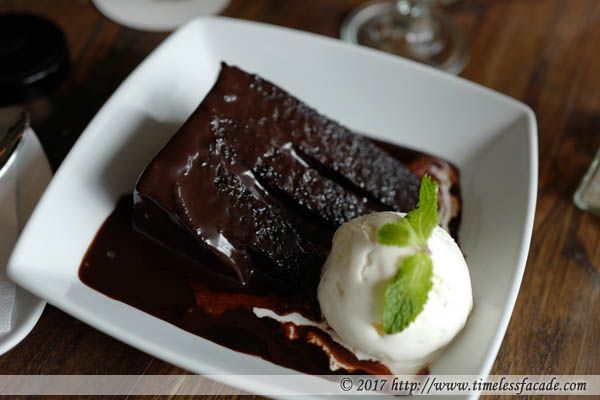 Death By Chocolate Cake
This was very sinful and oh so good (I'm definitely biased). A luscious slice of moist chocolate cake slathered with mildly viscous chocolate sauce and served with a scoop of ice cream. Watch out for the sweetness overload though.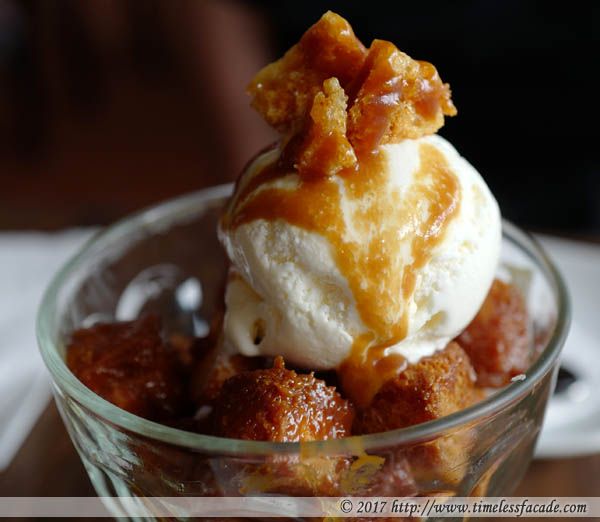 Salted Caramel Brioche
Salted caramel brioche topped with a scoop of vanilla (not vanilla bean) ice cream and honeycomb. I liked the flavours; salty yet sweet. Unfortunately the brioche was rather inconsistent in texture - some were crisp while others came across as limp and stodgy. A bigger scoop of ice cream would also have been appreciated as towards the end, the brioche got a little too salty and there was no ice cream left to "dilute" it. Still a decent dessert nonetheless.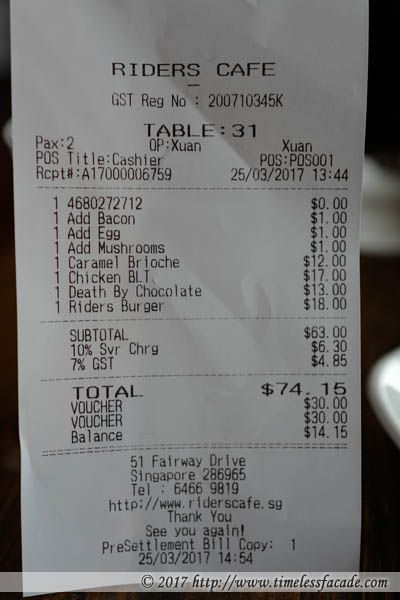 Bill
Our bill came up to ~$74 for 2 burgers and 2 desserts which isn't too expensive but food quality in general hovered a notch above average at best and service, though proficient enough, didn't seem quite friendly. The place is nice but given Singapore's humid weather most of the time, ambience alone isn't a big enough draw for me to return.


Final Verdict:

Ambience: 7/10
Service: 6.5/10
Food: 6.5/10
Value for money: 6/10

Overall: 6.5/10

Address: 51 Fairways Drive

Contact: 6466 9819

Opening Hours:

Sunday – Thursday 8am – 9pm
Friday & Saturday 8am - 10pm
Closed on Monday

Website: http://www.riderscafe.sg/