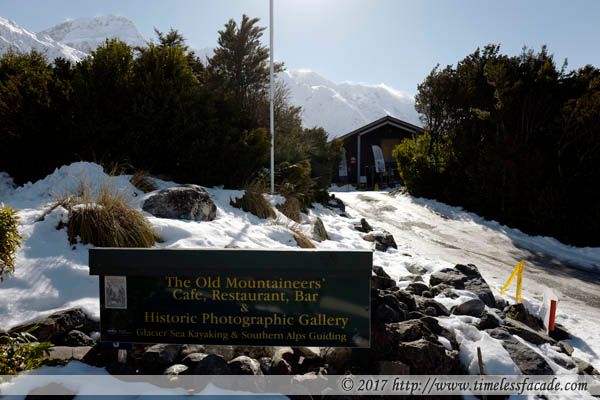 We were staying at the Hermitage Hotel on Mount Cook enroute from Christchurch to Queenstown and had lunch closeby (very limited dining options available in the entire area honestly).
The Place
High ceilings, lots of timber and a stunning view of the snowy mountains made for a great place to relax and while the time away.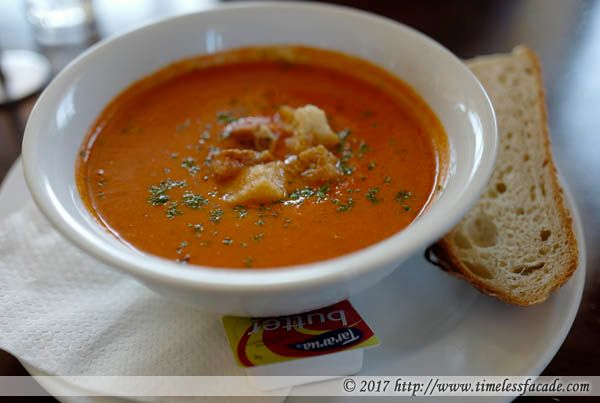 Mountaineer's Soup Of The Day - Tomato Coconut Soup (NZD 13.50)
Although the wife found this decent, I found it a little more difficult to stomach because of the tomato and coconut milk (I believe) combination; tart yet sweet at the same time with a rather significant coconutty taste. But hey it was quite a size and definitely soothing on a cold wintery afternoon.
The Old Mountaineers' Hamburger with Chips (NZD 24)
I just couldn't pass up on eating burgers so I had the namesake burger. Though it wasn't anything fantastic with the patty a tad on the dry side, it was very decent and definitely something I would order again on a return trip.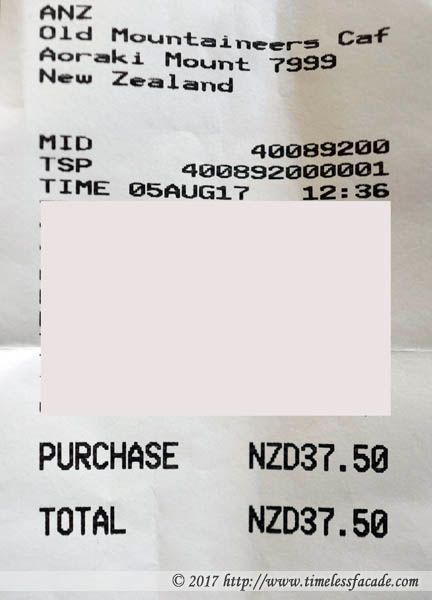 Bill
A soup and a burger came up to NZD 37.50 (~ SGD 37 at time of visit) which is relatively reasonable for the area and quality of food. However the main selling point is definitely the view and the laid back amostphere.


Final Verdict:

Ambience: 8.5/10
Service: NA (order and pay at the counter)
Food: 6/10
Value for money: 6.5/10

Overall: 7/10

Address: Aoraki Mount Cook Village, Mount Cook 32

Contact: +64 3-435 1890

Opening Hours: 10am-9pm daily Nov-Apr, Tue-Sun May & Jul-Oct

Website: http://www.mtcook.com/restaurant