Lunch was at Shisen Haten, which hails from Japan and has 2 Michelin stars to its name in Singapore. Having just dined at the 2 starred
Tin Lung Heen
just 2 weeks prior, comparisons were naturally inevitable.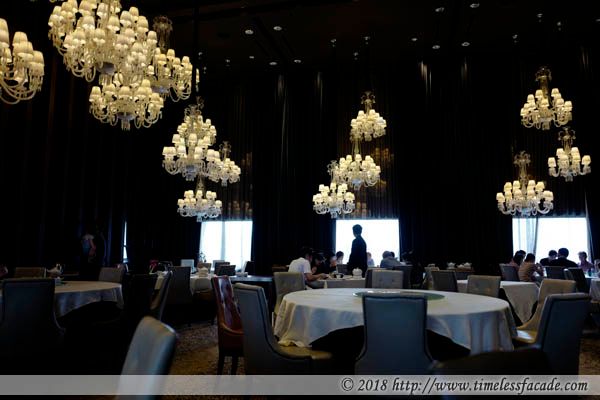 The Place
Situated on the 35th floor of Mandarin Orchard, the place reminded me of a posh wedding ball room with relatively high ceilings and overhanging chandeliers. Heavy drapes covered up more than half of the windows so natural light and views were at a premium. Not quite my style.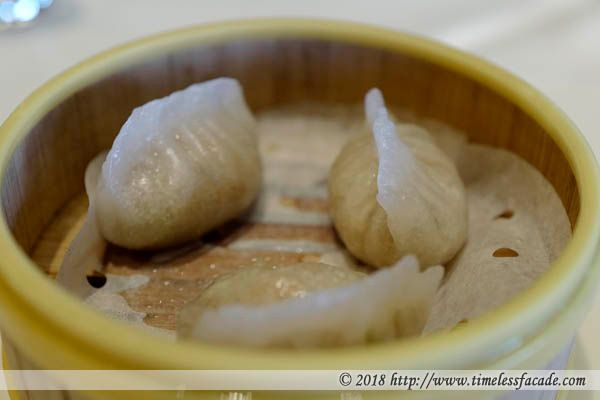 Steamed Kurobuta Pork and Radish Dumpling
This was just a fancier soon kueh with little bits of pork and without the bamboo shoots And it tasted like soon kueh, just alot saltier. The skin was respectable though; moist and a little elastic.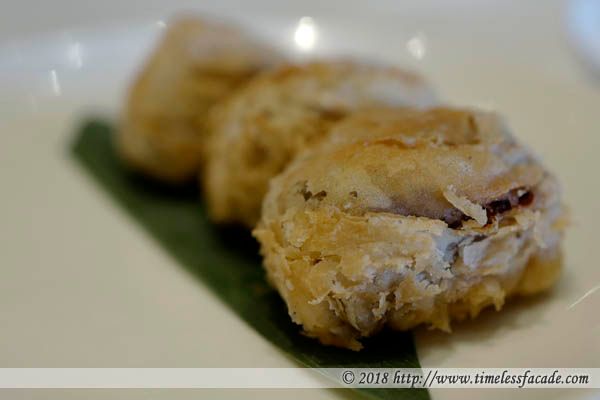 Crispy Puff Pastry with Abalone and Diced Chicken in Black Pepper Sauce
To be honest, we had high expectations of this and we were hopeful it would be on par with that of
Tin Lung Heen's
or at least
Lung King Heen's
. Sadly it was rather lacklustre. An abalone slice wrapped in a crispy puff pastry that yielded rather fishy notes on the first bite but was soon overwhelmed by the strong black pepper sauce. Definitely in a different league.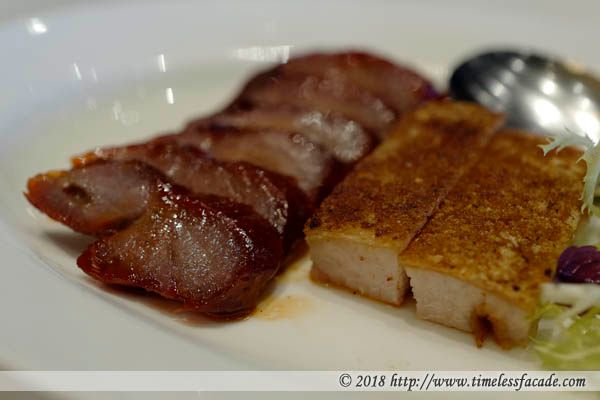 Barbecued Specialities Duo Combination Platter
We opted for the Crispy Roast Pork and Honey Glazed Barbequed Pork and both were pedestrain at best. The BBQ pork was rather thinly sliced and came across as too lean whilst the roasted pork, though sporting a crisp skin, was too porky for my liking. Nothing like the awesome roasted pork from
Tin Lung Heen
.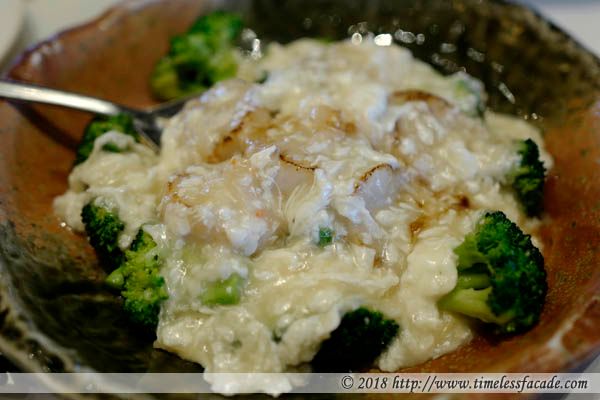 Stir-fried Hokkaido Scallop with Crab Meat, Egg White and Broccoli
Thinly sliced (but not overcooked) scallop coupled with crab meat, egg white and broccoli - not overly starchy or heavy. Pretty decent though I would have prefered thicker chunks of scallop.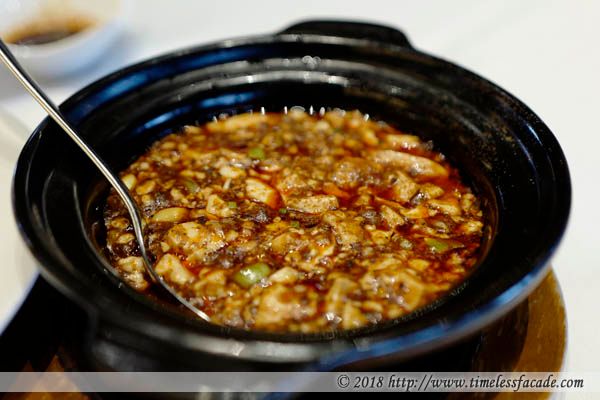 "Chen's Mapo Doufu"
One of the signatures and the one we were eagerly anticipating. I requested to turn the spice down a notch but it was still a tad too much for me to handle. But I liked it; very fragrant with a nice kick and without the gravy being too thick. Best eaten with a bowl of rice.


Fried Rice with Barbecued Pork and Seafood
This was the best dish of the day in my humble opinion. The rice was fragrant with a tinge of wok hei and didn't come across as overly oily. I'm not particularly big on empty carbohydrates but couldn't resist polishing off the whole plate.
Chinese Pancake
Flaky without the oozing oil syndrome and rather generous serving of red bean. Very decent.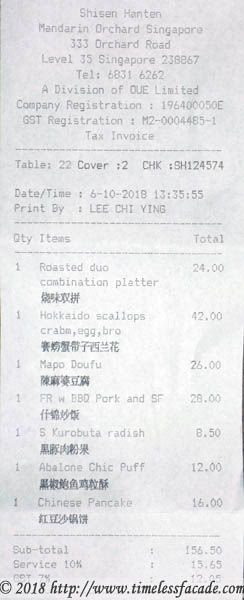 Bill
Our lunch came up to about $184, which was rather pricey for the quality of food. The place has 2 Michelin stars like
Tin Lung Heen
but food quality definitely is at a lower level. Service at Shisen Hanten also paled in comparison. Though polite, the wait staff lacked finesse and an eye for detail; our water wasn't topped up regularly and the distribution of plates/utensils came across as a little clunky.
Final Verdict:
Ambience: 7.5/10
Service: 7/10
Food: 6.5/10 (7.5/10 for the Mapo Doufu and fried rice)
Value for money: 5/10
Overall: 6.5/10
Address: Level 35, Orchard Wing, Mandarin Orchard Singapore
Contact: 6831 6262/ 6831 6266
Opening Hours:
Monday to Friday
Lunch: 12:00pm - 3:00pm
Saturday, Sunday and Public Holidays:
First Seating: 11:00am - 12:45pm
Second Seating: 1:00pm - 2:45pm
Dinner
Daily: 6:00pm - 10:00pm
Website: http://www.shisenhanten.com.sg/