Fergburger came highly recommended and it was imperative that we tried it at least once during our stay in Queenstown. Just for the record, we ate there twice.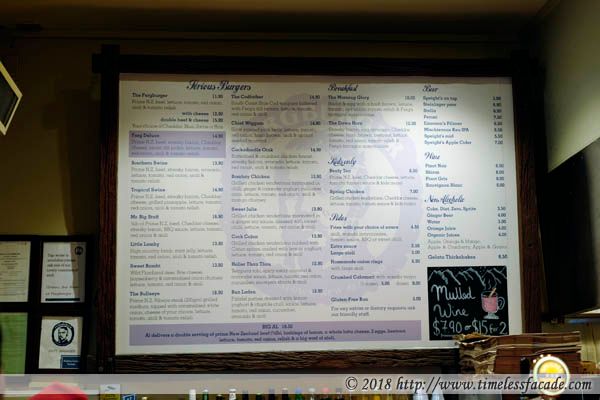 The Place & Menu
Located smack within Queenstown's city centre, the place isn't big and can probably seat about 20 to 30pax tops (both indoor and outdoor combined). And getting a table isn't easy, not with the number of people queuing up to order and waiting for a seat. So go early if you want a table - based on my personal experience, before 10am on a weekday should be safe.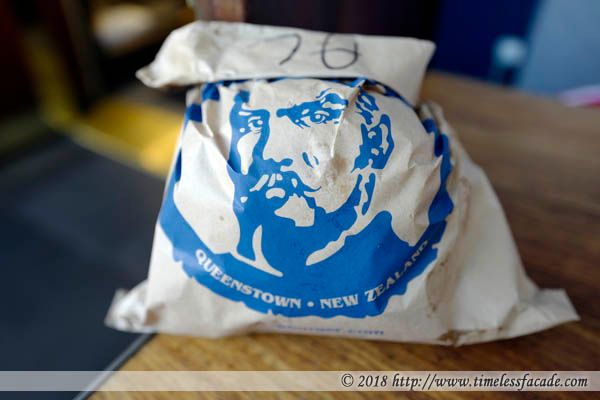 The Innocuous Packaging
The menu is rather extensive for a burger joint and we had a tough time trying to decide what to eat. After much deliberation, we settled for Sweet Julie and Big Al.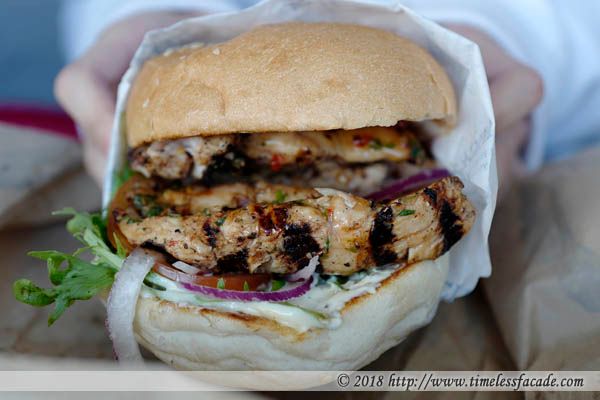 Sweet Julie
As far as chicken burgers go, this was pretty decent. The grilled chicken was mildly salty, tender and juicy with nice grill lines whilst the dressing came across as creamy (from the aioli) and mildly sweet (from the sweet chilli).Very sizeable as well.
Big Al
One of the signature burgers of Fergburger - Big Al. Approximately 350g of tender yet coarsely minced patties (for that nice uneven texture) topped with lashings of grilled bacon, lots of cheese and two eggs - pure, unadulterated (and delicious!) sin in a paper bag. This was easily one of the best, if not the best burger I've had so far. Move aside
Minetta Tavern
, Shake Shack and In & Out though I have to say that
Minetta Tavern's Black Label Burger
and Shake Shack's Shack Stack® comes close. And only order this if you are hungry. I had a hard time trying to finish it off and had to resort to stop eating the buns, which weren't anything out of the ordinary anyway.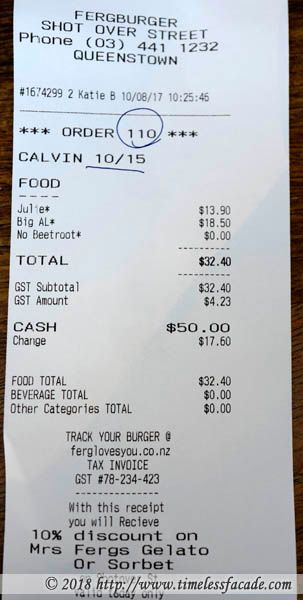 Bill
2 burgers for NZD32.40; very reasonable if you ask me considering the quality, size of the burgers and the cost of food in Queenstown. Just be sure to go there early and with an empty stomach. If you have a choice of meat, definitely go with the beef burger.


Final Verdict:

Ambience: NA
Service: NA (you queue up, place your order, pay and wait for your number to be called)
Food: 8/10 (9/10 for the Big Al)
Value for money: 8/10

Overall: 8/10

Address: 42 Shotover St, Queenstown 9300, New Zealand

Contact: +64 3-441 1232

Opening Hours: 8am to 5am (21 hours) daily

Website: https://www.fergburger.com/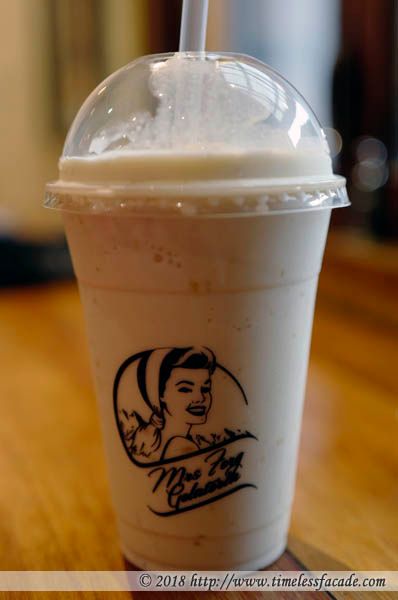 Gelato Milkshake
I had this from another visit. The milkshakes were from an affiliate store (Mrs Ferg Galateria) and were pretty good; thick, creamy and very filling. A good accompaniment to the burgers if you need something sweet.