We culminated our South Island road trip with a decent stay at the Doubletree Hilton Christchurch and lunch at Bacon Brothers (or BB for short), the #1 restaurant in Christchuch on Tripadvisor.


The Place
The stall is located within a food court (
Little High Eatery
) with other local and family run restaurants and you are free to seat anywhere and order from any stall. Basically you queue up to place your order and pay in exchange for a buzzer, which you will signal to you when your food is ready for collection. What's interesting about BB's menu is that alot of the items come with a free surprise - so don't be taken aback.

Happiness In A Wrapper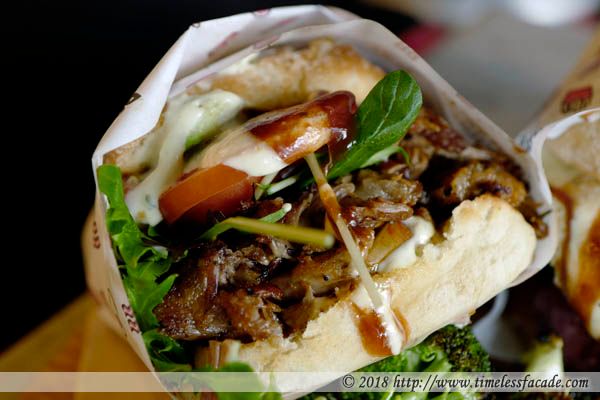 Zac The Builder ($11)
This has apparently been taken off the menu but it was decent while it lasted. The pulled pork came across as tender and the apple slices provided some crunch; sandwiched between fluffy buns with creamy avacado.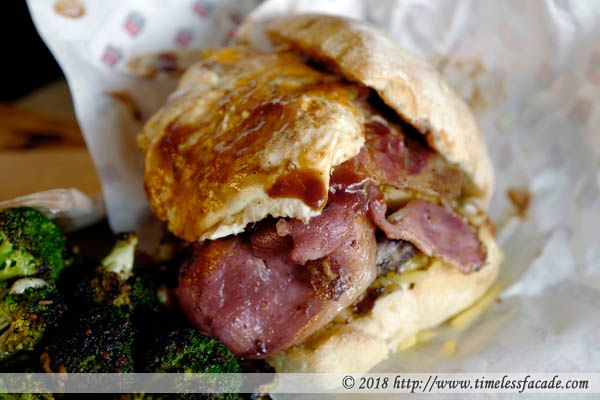 Shane ($15)
Thick angus beef patty (sorry couldn't get a clear shot of it) topped with bacon, hash brown, cheese, egg, sausage and chorizo - awesomeness between 2 buns and a clear recipe for a heart attack. It was a wonder I didn't get one right after finishing it off. I liked the beef patty - tender with a bit of uneveness for that chewiness. The bacon strips were also nicely done without coming across as overly salty or dry. In short, a serious contender to
Fergburger
.
ps: I mentioned about a free surprise earlier, didn't I? With the Shane, you get a free handshake. Others, you get a hug, a wink, jazz hands or even a sing-along LOL.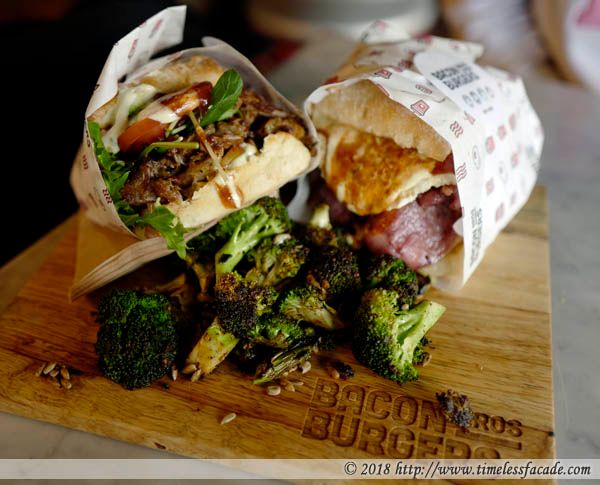 Our Burgers + Burnt Broccoli ($7)
We had a side of burnt broccoli and to be honest, it was quite nice especially with the pine nuts.
All in all, a great meal and well worth the queue + waiting time of almost 30mins (waiting time during peak periods can stretch up to almost an hour)


Final Verdict:

Ambience: NA
Service: NA (you queue up, place your order, pay and wait for your buzzer to light up)
Food: 7.5/10 (8/10 for the Shane)
Value for money: 8/10

Overall: 7.75/10

Address: 181 High Street, Christchurch

Contact: +64 21 287 4375

Opening Hours:

Mon to Wed & Sun - 8am to 10pm

Thurs to Sat - 8am to 12am

Website: https://baconbrothers.co.nz/