We wanted Italian food and had heard good things about iO Italian. So we made the long trek west one late Saturday morning to give iO a shot.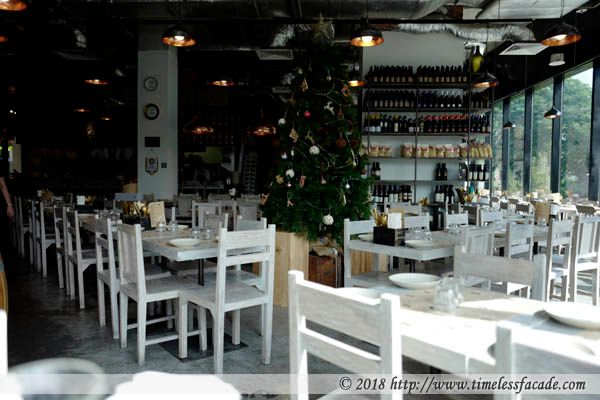 The Place
Being the first customers of the day has its merits; you get to occupy the "choice" tables, which are essentially tables by the full length glass windows. A great proposition except that you bear the full brunt of the late morning sun which would work fine if you are looking for a tan or prefer the heat. I digress. The place is rather homely with cement screed floors and wooden tables for that cozy and laid back feeling. There's a rather impressive display at the entrance where they sell an assortment of breads as well.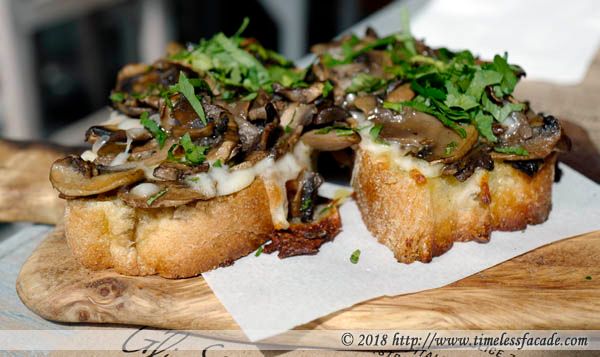 Bruschetta, Sautéed Mushrooms
I found this pretty good; crusty bread with a layer of cheese and topped with copious amounts of mushroom. I'll be sure to try the tomato variant next time round just for comparison.


Crispy Golden Seafood in Semolina Crumb
We really liked this dish. The seafood was fresh and coated with a light, crispy and mildly salty batter. Simple yet delicious.


Carbonara
This wasn't on the menu but they were nice enough to do it for us. The cream sauce was of the right viscosity with a hint of alcohol whilst the penne came across as al dente with lots of bacon. Very competent but somehow lacked the wow factor I was looking for.


Homemade Tagliolini, Prawns, Lemon, Aromatic Breadcrumb
Al dente tagliolini coupled with a lightly creamy yet lemony sauce and topped with generous cubes of crunchy prawn and aromatic breadcrumbs (for the added crunch). What's not to like? Personally prefer this over the Carbonara.


Pistachio Tiramisu
We ended off with a pistachio tiramisu, which came dusted with lots of ground pistachios. The mascarpone was light but wasn't chilled long enough and I couldn't quite make out any alcohol in the whole dish. Still decent nonetheless.


Bill
Prices are mid range but food quality is pretty good generally. Will definitely be back especially since service is very upbeat and cheerful!


Final Verdict:

Ambience: 7/10
Service: 7.5/10
Food: 7.5/10
Value for money: 7/10

Overall: 7.25/10

Address: #02-01, Hillv2

Contact: 6710 7150

Opening Hours:

Monday to Friday 11:30am – 10pm daily

Saturday & Sunday 10am – 10pm daily

Website: https://io-osteria.com/sg/